At a time when everyone has long been accustomed to the look of A&K players and almost ceased to distinguish them from each other, because all of them have the same futuristic look from different fancifully intersecting planes, the firm suddenly released a completely different from the previous models of the new player Kann. Indeed, it is unlikely that you, without reading the news and not seeing the company logo, determine that it is Astell & Kern.
Old models, no matter how spinning, had a certain aesthetics, although the appearance was on the amateur, but nevertheless, I personally always found them quite attractive, and in any case, their design could not be called faceless.
The new player also catches the eye, but in a different way - it's a massive bar rough appearance, although he tried to give a sense of grace through the wave extrusion of the body, but despite this, the brutality of it and pret. Under the appearance and weight of the device, which is 280 grams. From the characteristics on the site you can see that this size and weight is explained: the player has a battery capacity of 6200 mAh, which gives us the duration of work and a large amount of power amplifier.
not only the design of the device has changed, it has a completely different ergonomics - the playback and track switching buttons have moved to the front panel, under the screen, and the volume is now regulated not by the wheel, but by the drum, which does not protrude from the side of the body. the player supports not only the cards of the usual microsd format, but also full-size cards sd, which seem to have long been forgotten in the world of modern players. on the lower surface of the player you can also see two connectors usb - ordinary micro and type c, and the purpose of the connectors is different - through type c occurs s .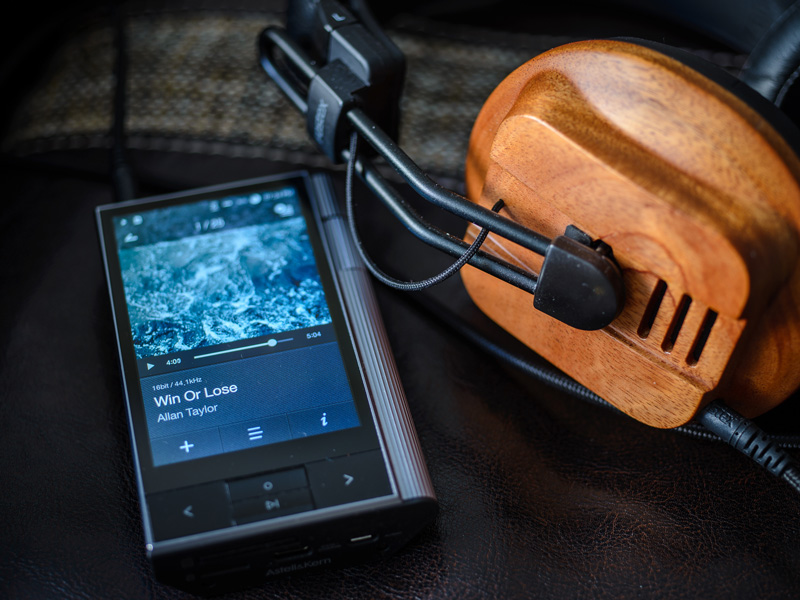 Kann is manufactured according to "seamless" technology, its body is made of a solid profile by extrusion. The ends of the device are covered with black inserts with soft touch coating.
The player uses a new DAC AK 4490 (single chip), and it supports Native DSD256, and there's no point in talking about PCM in the context of almost any modern player.
There is a complete change of concept, and I am not just talking about appearance and ergonomics now. a&k players used to be unable to boast of high power, and the headphones had to be selected with care. now the company claims that kann is capable of rocking almost any headphone, especially relying on full-size isodynamic structures. therefore, in my opinion, given its size, weight and record power, kann is more of a portable high end, which can be taken with you and you can safely listen in stationary conditions, such as at work, on business trips.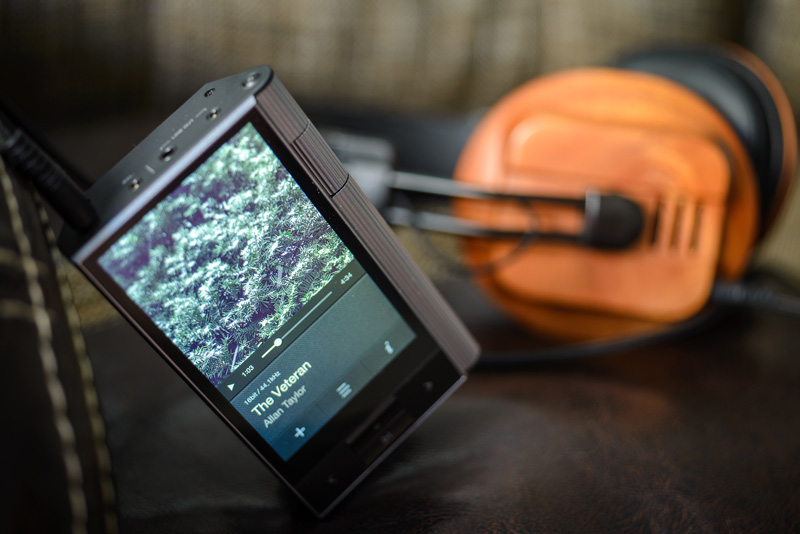 In order to check the potential of the device to combat the difficult load, I also received for the test the new Fostex T60RP headphones. These are full-size magnetic-planar headphones, which are a strong nut for the vast majority of portable players, yes, in fact, they were never designed to work with a portable, this is a domesticated version of studio headphones T50RP, only their cups are not made of plastic, and a solid piece of mahogany.
the headphones turned out to be so interesting that I can't help but say a few words about them, although they are not directly related to the test of the kann player. when the courier brought me the player to work, it turned out that the micro-sd card with the music remained at my home, in my regular player, but, fortunately, the memory of kann was filled with a collection of various classical music (in dsd format), which I listened to with great pleasure, even my favorite symphonic things. i thought that only the player was "guilty" of this (actually, it immediately became clear that this is a high-class app).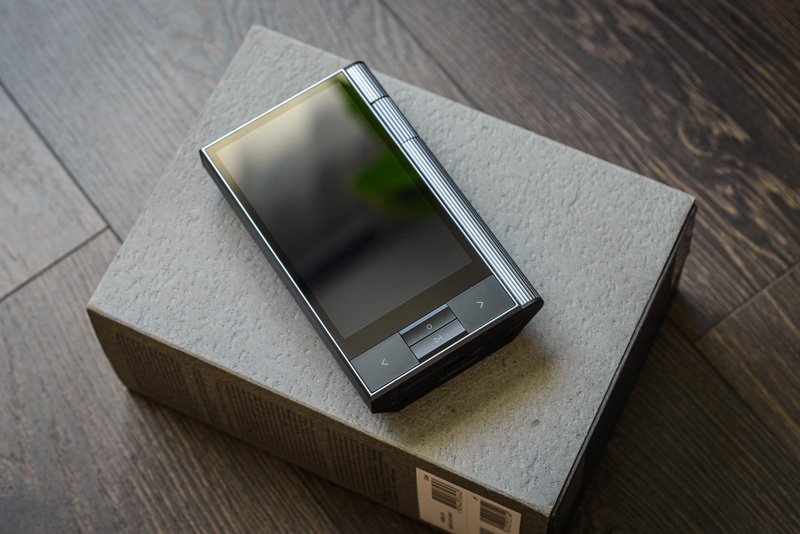 But back to the Kann player, it's time to move on to a description of its sound properties. I'll start with the fact that the device did not show any unpleasant surprise - it costs almost 70 thousand rubles - and such a price tag obliges to a lot, and Kann does not disappoint at all. Moreover, despite the fact that it costs an impressive amount, it is not the most expensive player on the market, and certainly not the most expensive A&K player, which, as is known to almost all enthusiasts of personal audio, have long been breaking price records for such devices.
First of all, I noticed the singing, powerful, and again dense sound - the dense sound of A&K players! It was completely against expectations. Usually their players, though perfectly transmitting a lot of details, air, but to all this have a somewhat sparse sound. Kann here is the exact opposite. It is tight, full, fused, and powerful, although the last one was certainly worth expecting. Indeed, such difficult headphones as Fostex (by the way, with sensitivity of only 92 dB!) gave in to it easily.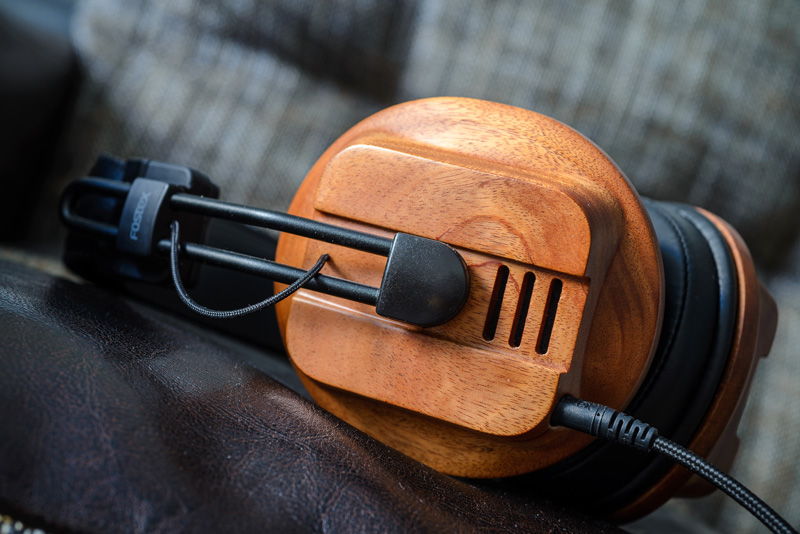 The player has an excellent separation of games and very well arranged semantic accents. He handles the details carefully, although in this sense, not a champion, but still, all in abundance.
Among the drawbacks I would point out some lack of timbre nuances, although not every headphone will give out this little weakness, but only really high quality expensive products. This is not critical, you can listen to music absolutely comfortable.
The player puts the composition in an adequately structured picture, it plays fascinatingly, and at the same time, rather neutral, without any boost, without any superfluous throw, but also without dryness, Very clean, correct, musical performance. In short, it's nice to listen to it, it makes no sense to be nagged - it's an expensive device from a company with extensive experience in the production of such products, and it is immediately audible.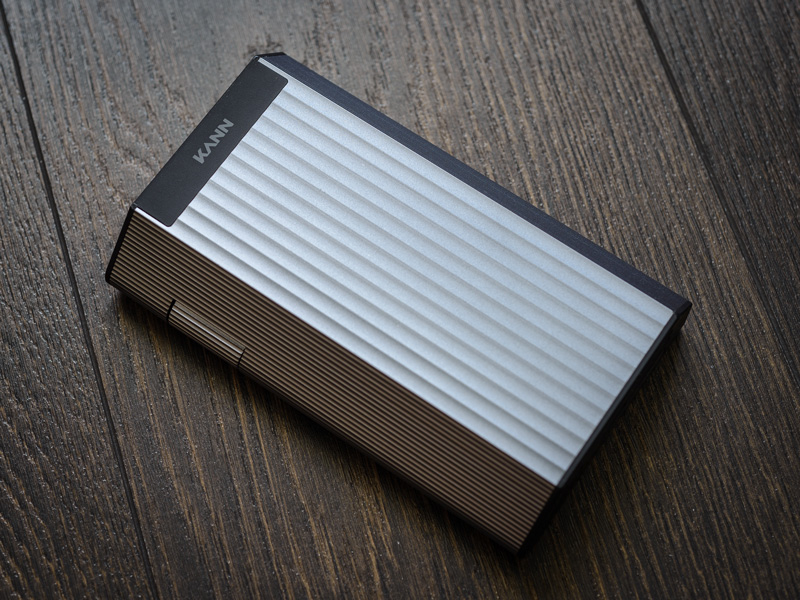 For 70,000 roubles it could have been smoother and with less annoying clicks, and it would have been worth making it more accurate to the next lines of the cabinet and with smaller gaps. But that's all I've found to complain about.
As a result, I recommend this device to fans of high-quality portable solutions - it is a very good player, even considering that it is quite expensive, and in addition, it is a new concept of Astell & Kern, and Kann is interesting for at least that reason.