You need to be logged in to see additionnal information and be able to contact the advertiser!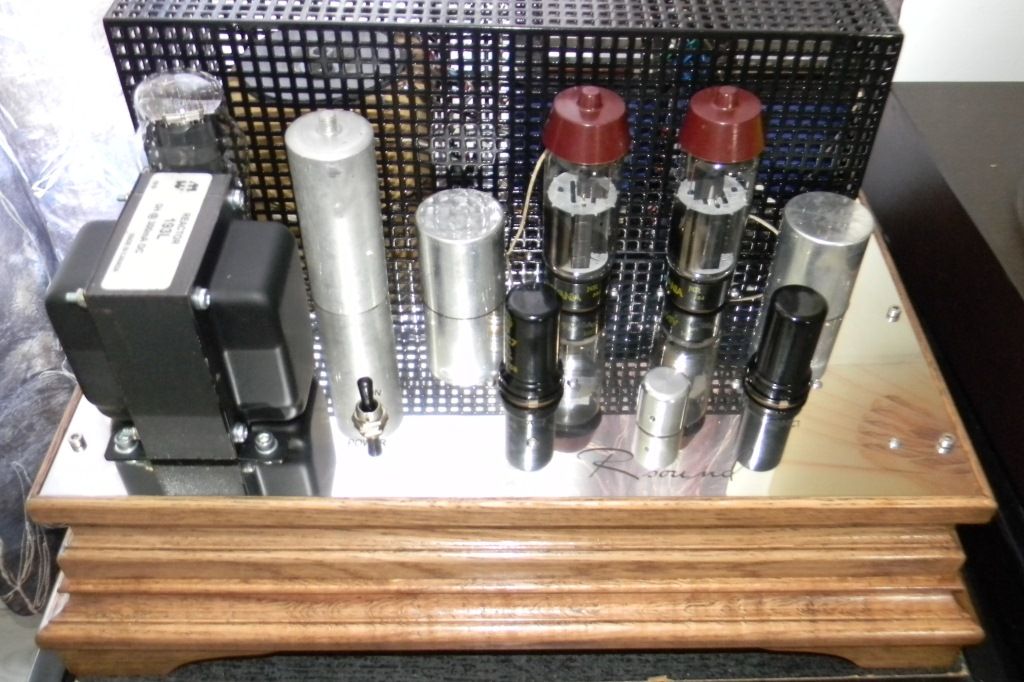 Усилитель ламповый
155,000.00 RUB
---
Advertiser

Type of Advert

FOR SALE

Item Condition

10/10 NEW

Time Left

3 months and 28 days -

Quantity 1
0 Questions
0 Reviews
1034 views
Description
Однотактный усилитель на Американских лампах 6CB5A
Конструкция двухкаскадная, с емкостной связью между каскадами. Первый каскад – усилитель напряжения на лампе 6AC7 RFT в триодном включении.6AC7 в триодном включении имеет чистое, ясное, динамичное и в тоже время выразительное, музыкальное звучание. Это одна из лучших, драйверных ламп для двухкаскадных усилителей. Межкаскадный конденсатор винтажный – Cornell Dubilier USA PIO.Выходной каскад выполнен на лампе 6CB5A в триодном включении. 6CB5A в триодном включении обладает рядом уникальных характеристик. Во первых, отличной линейностью ВАХ и, как следствие- небольшим коэффициентом гармоник. Во вторых, сравнительно низким внутренним сопротивлением, что позволяет применить выходной трансформатор с небольшим Ra В третьих она хорошо "звучит" как с фиксированным, так и с автоматическим смещением. Все это наводит на мысль о некотором отдаленном сходстве 6CB5A и 300B. 6CB5A выпускалась несколькими компаниями, лампы от RCA, Sylvania, Westinghouse, GE, Amperex, Tung-Sol. Смещение ламп автоматическое. Кенотронное питание 5U4G (5Ц3С) в питании конденсаторы MP Bosch ASC. Аттенюатор NOBLE 50K. Резисторы Audio Note Dralowid (60) AMRG. Земляная шина Klangfilm в т ч . Разводка раритетными проводами USA. Выходные трансформаторы на великолепных сердечниках C-Core катушки выполнены из тонкой фанеры винтажными проводами USA Germany мастером из Украины. Могу предоставить сылку из форума где имеется отчёт именно про эти трансформаторы.Только реальному покупателю. Дроссель в питании Hammond,отдельный накальный. 
Абинск (Абинский), Краснодарский край, 23 - Краснодарский край - Russian Federation
---
---
---
Other adverts from усилители
---
---