You need to be logged in to see additionnal information and be able to contact the advertiser!
Японские и другие виниловые пластинки
Японские и другие виниловые пластинки
3,300.00 RUB
---
Advertiser

Type of Advert

FOR SALE

Item Condition

9/10 NEW UNPACKED

Time Left

9 months and 6 days -

Quantity 1
0 Questions
0 Reviews
271 views
Description
Продам виниловые пластинки в идеальном состоянии (Мint или NM), японские издания:
1. Steve Hackett "Voyage of the Acolyte", Japan BT-5168, OBI, год издания 1978, NM. В тихих местах на обеих сторонах несколько раз пощелкивает, как это и было на английском оригинале.2300 руб.
2. Andy Williams "The Way We Were", Japan, CBS/Sony Inc. (Tokyo Japan), SOPM 123. Без OBI, в идеальном состоянии (M). 2300 руб.
3. Andy Williams "Falling in Love With Love", Japan YS-922C, OBI, альбом (gatefold), внутренняя вкладка (книжка) на японском языке. Источник/конверт – M/NM. Солидное оформление из текстурированного картона. 2400 руб.
4. Moody Blues "In Search of the Lost Chord", Japan LAX 1022, год издания 1978, внутренняя вкладка на японском языке. Источник/конверт – M-/M. 2600 руб.
5. Rolling Stones "Through the Past, Darkly" (Big Hits Vol.2), Japan L20P 1020 OBI, альбом (gatefold), внутренняя вкладка на японском языке. Абсолютный mint (и пластинка, и обложка).
6. John Coltrane "Giant Steps", современное юбилейное издание, выпущенное на двух дисках (2 LPs). Абсолютно идеальная пластинка, распечатал и прослушал 1 раз. Никаких дефектов, искривлений, щелчков и шумов.
Самовынос, менее желательна, но возможна отправка по почте.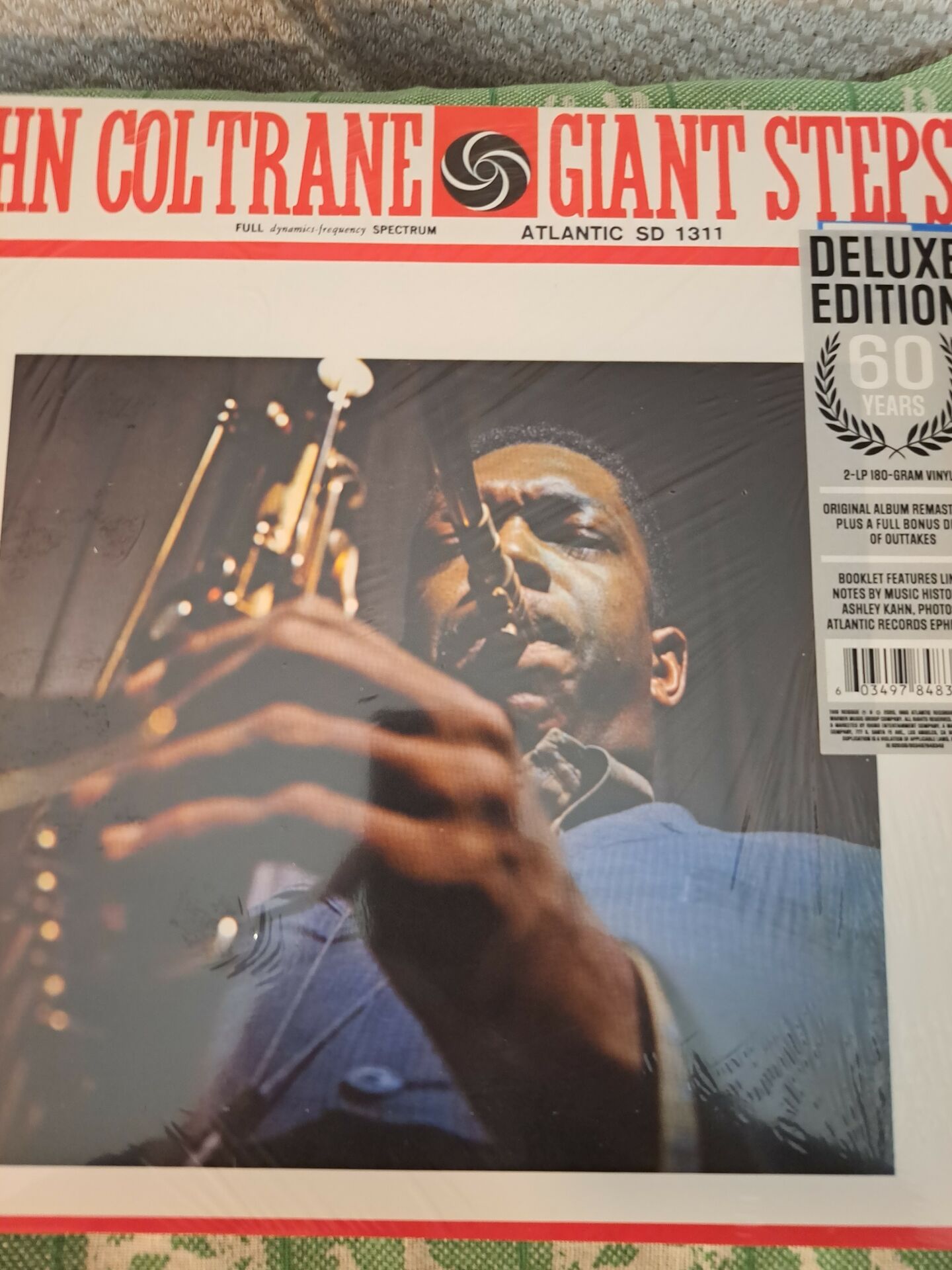 Москва, г Москва - Russian Federation
---
---
Other adverts from Alex55
---
Other adverts from фонограммы-и-носители-cd-винил-и-др
---
---