Dynaudio has released a limited series of bookshelf loudspeakers Heritage Special, completely handmade from start to finish - inside and outside, in its own factory in Denmark. This project was started outside of the company's global plans and was designed in total privacy at Dynaudio Labs, and is now ready for release.
Heritage Special is a tribute to some of Dynaudio's most legendary speakers of previous years, including the Crafft, Contour 1, Special Twenty-Five and some others. Outside these speakers look like adored by many retro speakers, but inside they are defiantly modern.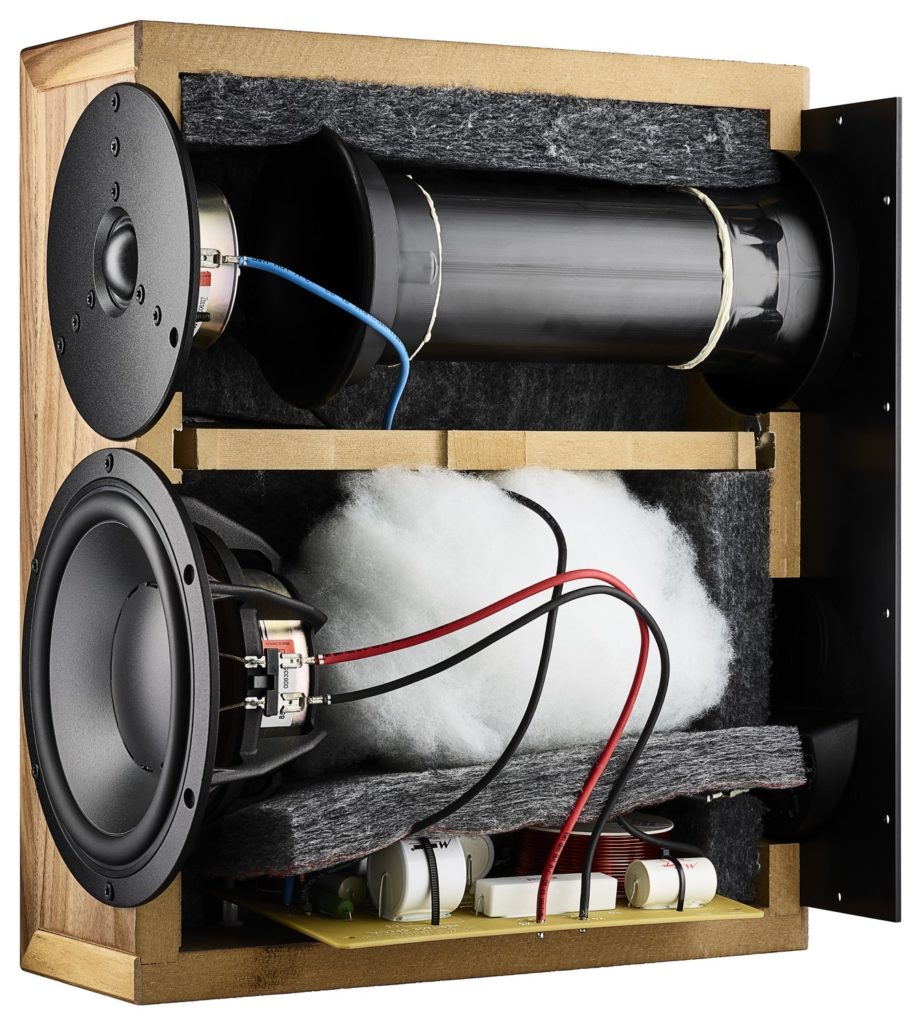 Handcrafted case
Heritage Special will be produced in limited quantities - only 2500 pairs for the whole world. Its case is made of 19 mm thick MDF and finished with durable natural American walnut veneer. Inside, it is reinforced with ribs for extra rigidity and lined with heavy bituminous mastic to minimize unwanted resonances.
Each sheet of walnut veneer (including the thin stripes surrounding the front panel) is matched with its companions - and those for each column are compared with each other - to ensure complete consistency of decoration patterns. The enclosure goes through three stages of thorough grinding and lacquering. It takes just over three days to produce each case from start to finish.
Premium Tweeter Technology
The front panel tweeter board is inherited from the highly regarded Esotar T330D. However, behind it is the latest tweeter Esotar3, which can be found in the top family of speakers Confidence. It's the most remarkable and sophisticated tweeter Dynaudio has ever produced - with a large rear camera, a powerful, aerodynamically aligned neodymium magnetic system, an anti-resonance inner Hexis dome and a proprietary soft dome with precision coating.
Perfect woofer design
The Heritage Special woofer/midrange driver is an improved version of what can be found in the discontinued Evidence Platinum acoustics, which costs $85,000. You may also notice that it covers the edges of the front panel and its signature chamfer, as it was in the old days. The 18W75 XL Heritage Special MSP bass/midrange driver (not every name should be short) shares the exponential design of the Evidence speaker cone, but now takes the original technology to a new level of perfection:
The improved voice coil uses a classic aluminum construction with an inner magnet, but now on a fiberglass frame.
The new magnetic system uses both neodymium and ferrite magnets to fine tune the flow around the voice coil windings, reducing the contribution of second harmonics and improving sound clarity.
A new asymmetric centering washer made of Nomex material, such as the Confidence and Contour i, gives even more control over the movement of the long-range cone.
Custom-made crossover
The "brain" of the column - its crossover, was designed by the company's engineers literally "from scratch". It uses the classic first order topology of Dynaudio, implemented on the basis of high quality components from the German manufacturer Mundorf (including its famous oil capacitors Evo Oil), as well as custom-made parts selected in the laboratory Dynaudio Labs. The crossover uses local impedance correction and time matching technology for each of the drivers to ensure smooth transition between them.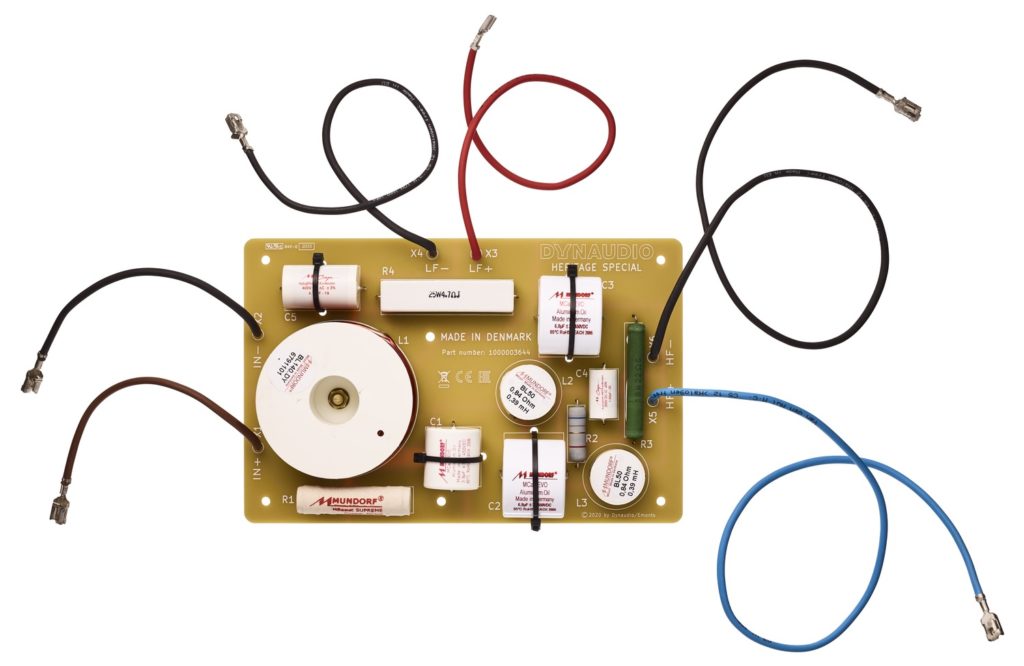 Inside the speaker, a 12 AWG CS12 cable from Van den Hul is used, as well as Swedish-made damping material. To connect the speaker to the amplifier, Dynaudio chose WBT and its 710 Cu mC NextGen ultra-high level terminals.
Created for true music lovers
Each pair of Heritage Special has its own number engraved on the matte aluminum back panel. This is a great chance for those who are lucky enough to have such a couple to be able to say that their listening room has a unique piece of Dynaudio history.
"These loudspeakers are created with a love for music by our research, production and marketing teams," said Otto Jorgensen, Director of Product Management at Dynaudio. "Our initial listening session with the first pair of Heritage Specials was only supposed to last 20 minutes, but it ended in more than two hours. I think that says all you need to know about these speakers. We just love them.
Heritage Special will cost 6000 euros per pair in Russia and will be available at the end of 2020. Owners who register their speakers with Dynaudio will also receive a 10-year warranty on them.