I just met the headphones. Fostex T60RPMaybe I started to get to know "the other way around" because it was a more expensive, home model of these studio monitors, dressed in mahogany, and cost twice as much as the basic version that was brought to me this time. Will I be impressed with a cheaper, basic version? T50RP? It looks much more utilitarian and simpler. True, and the price is low. A little over 11,000 rubles - by today's standards is the amount at which a decent headphone is just beginning.
Headphones Fostex T50RP not as comfortable as the older model - the ear cushions are not embroidered, they are made of artificial leather and fit directly to the ears, and after a while it gets hot. On the other hand, the headphones are lightweight, the headband adjusts comfortably and holds the adjustment securely.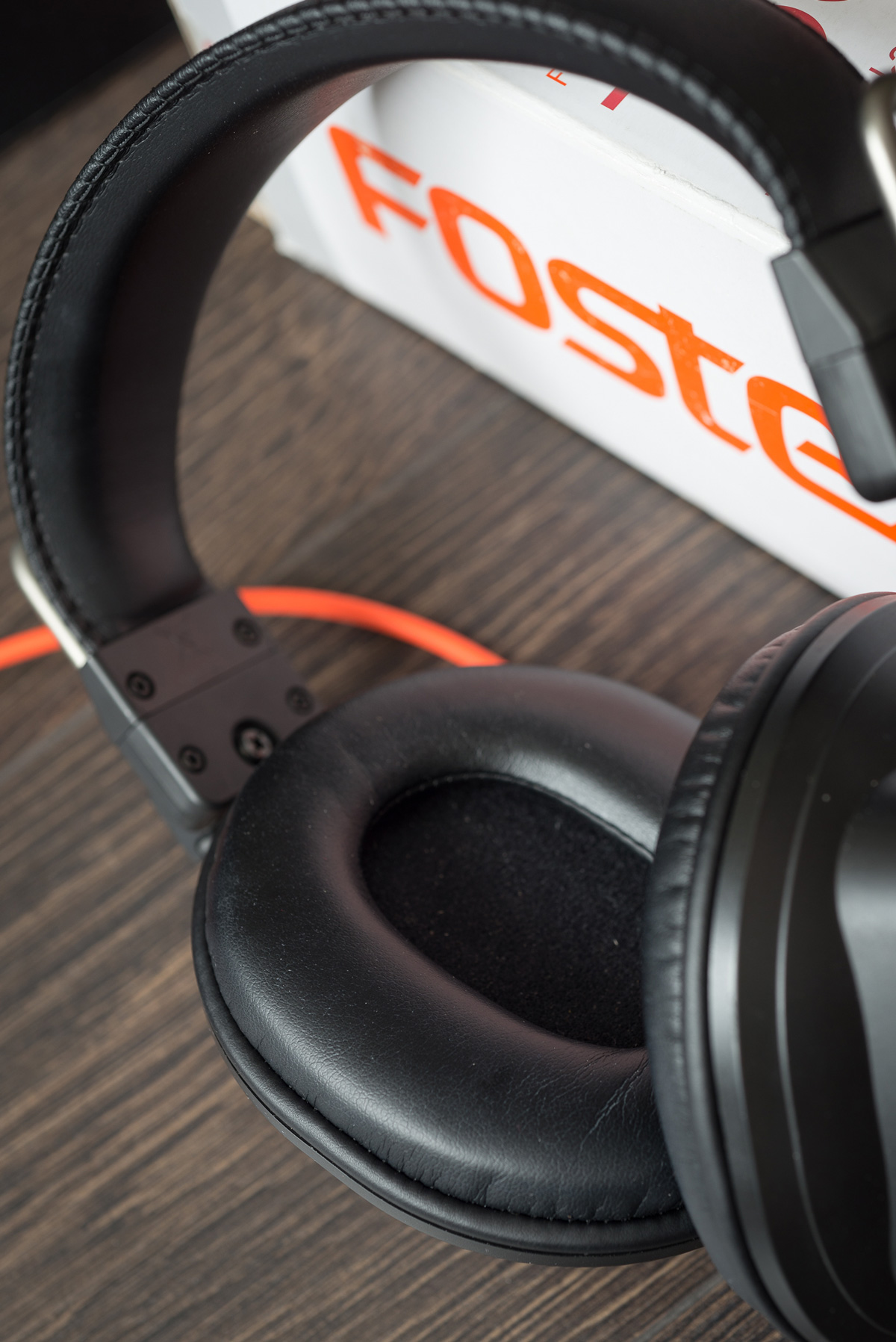 The headphones are equipped with two interchangeable cables with jacks of different diameters. The cable is attached to one "ear" and snaps into place by turning the jacket 90 degrees. And I liked it - simple, convenient, reliable.
Being magneto-planar headphones (yes, yes, for that money), Fostex T50RP I used my stationary equipment for the test, and also a kit from the source and DAC/amplifier for very high class headphones: Aurender ASC 10 и Mytek Manhattan II (total value approximately 1 million rubles).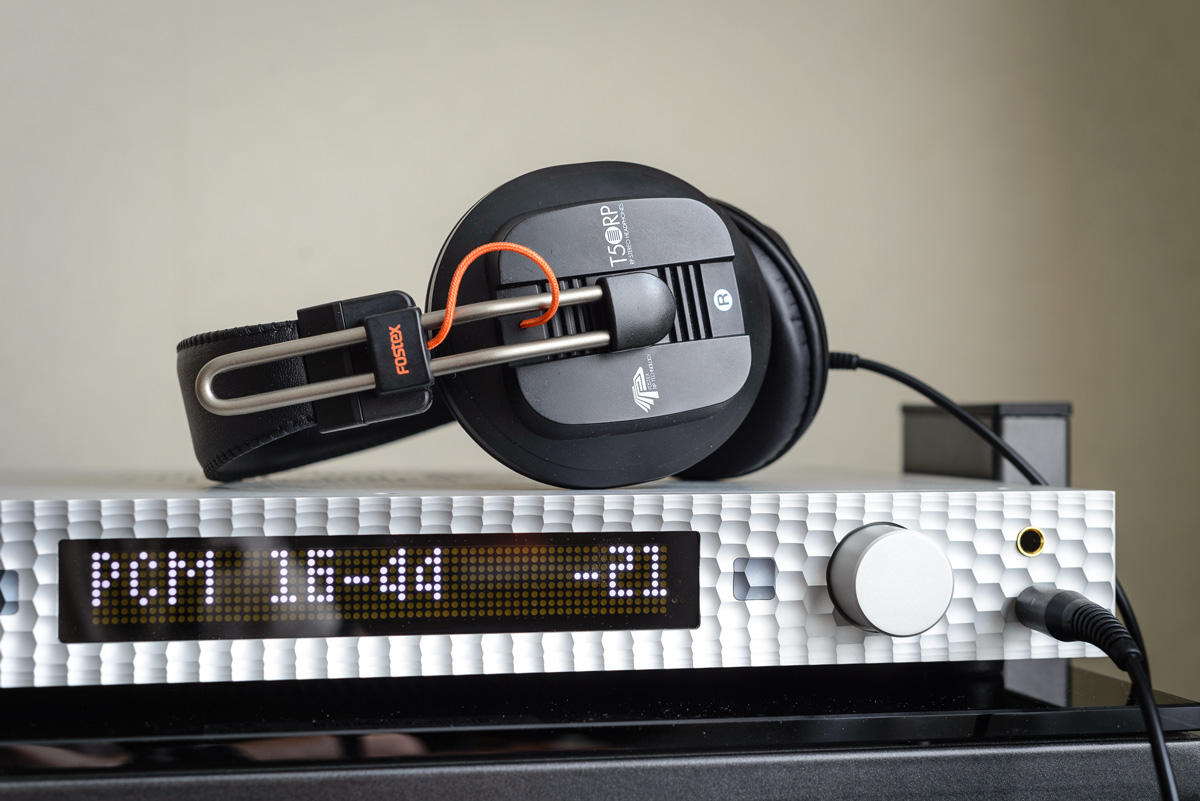 Sound Fostex T50RP meets both criteria according to which they were released: they are magnetic-planar monitor headphones (in the sense that they are, firstly, magnetic-planar and, secondly, monitor headphones).
Very good volume, the instruments differ from the cups and do not clump in the head, occupying a wide cloud around the listener. Everything sounds very free, unreliable, relaxed, the sound range has excellent length especially upwards, it seems that percussion extends far beyond the limits of hearing. HFs have good density and proper activity and presence effect.
As expected from the monitor headphones, they are completely neutral, with no significant color, except that sometimes they can slightly emphasize the Sibilantes, but there's still the question of how the actual situation with these records, and it is quite possible that the stationary speaker equipment obscures them a little more.
Of course, it is a bit naive to expect thousands of dollars of hearing aids to stop at such a modest Fostex, but at least listen to them in such an "expensive" environment - you'll be surprised, I guarantee! At the same time they perfectly convey all the nuances inherent in a particular device. Headphones provide not only the usual quiet details for recording or noise sounds, their accuracy and speed give you the opportunity to hear the nuances of the technique of foam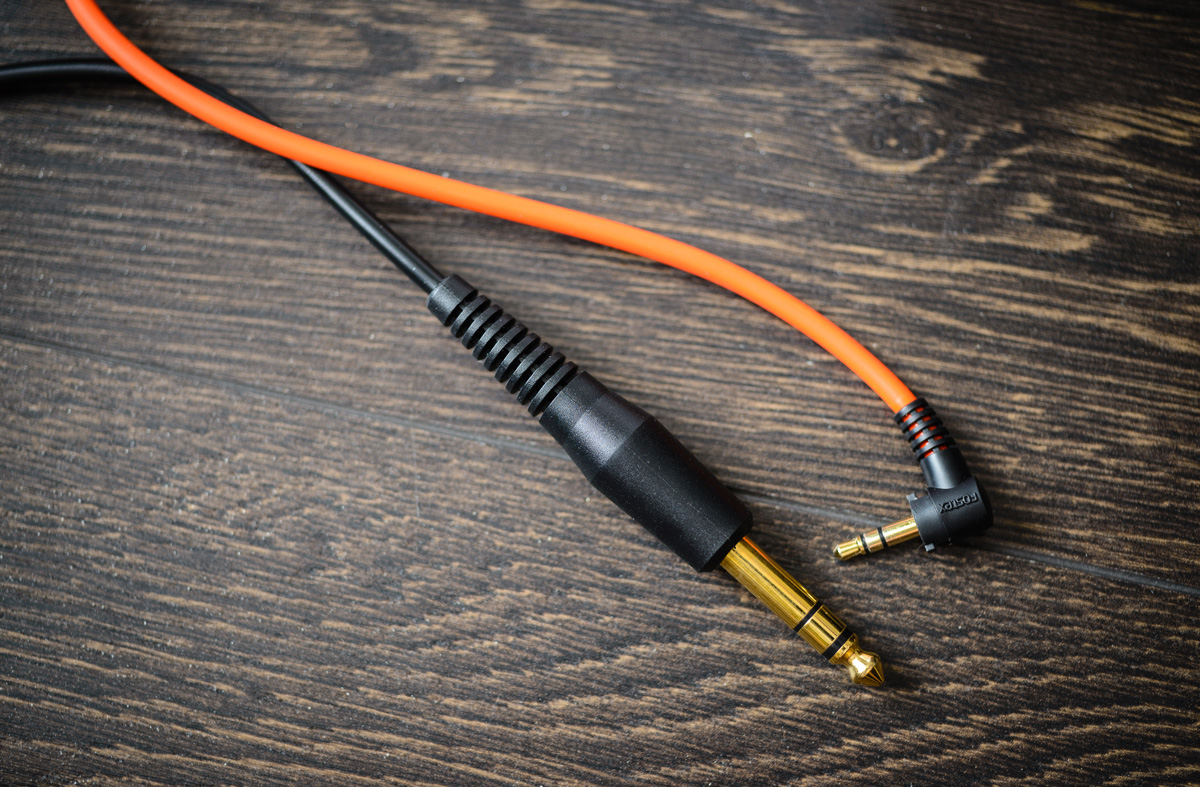 The bass is rather modest, but beautifully defined and doesn't "climb" into the midrange area. The sound is clear, transparent and, sorry for the banality, "pure", but it's also full-blown dense and "solid".
This transparency, accuracy and speed mean that you can access not only quiet and unobtrusive details, but also quiet details in the background of loud ones, so you really get a lot of information, and this accuracy is perfectly linked all the details in one picture. They never sound separated or lax.
Another very important feature is the extremely high overload capacity of the headphones. You increase the volume and distortion does not increase, the sound is still calmly clear and clear, and the question is whether your equipment can handle the appropriate power output.
Headphones, as well as monitors, all genres, they are not confused by hard or multi-component music, but with small compositions and calm vocals they can easily cope.
For half the price of a "home" model... Fostex T50RP It is no coincidence that this model is the subject of modding by numerous craftsmen and even individual firms, and the cost of mods sometimes times higher than the cost of the headphones themselves - so much potential! I strongly recommend to get acquainted with everyone. This is a reference point among inexpensive headphones, and with respect to them you can evaluate other applicants for a place in your system - sometimes much more expensive.
Text and photo: Yuri Volobuyev
Information: detailed analysis