Not so long ago the difference between a network player and DAC was quite obvious - the player provided you with an analogue output and you could connect it to your local network on one side and an amplifier on the other. DAC required a separate digital source but provided ample switching capability.
In both cases, we had some compromise, but had no idea which of them was the way out. And not so long ago there began to appear devices that can not be called either player or DAC, in the strict sense of the word. Progress in the miniaturization of digital sources and their transfer to the ARM-platform allowed to place this module directly in the DAC, without sacrificing the ability to switch the latter.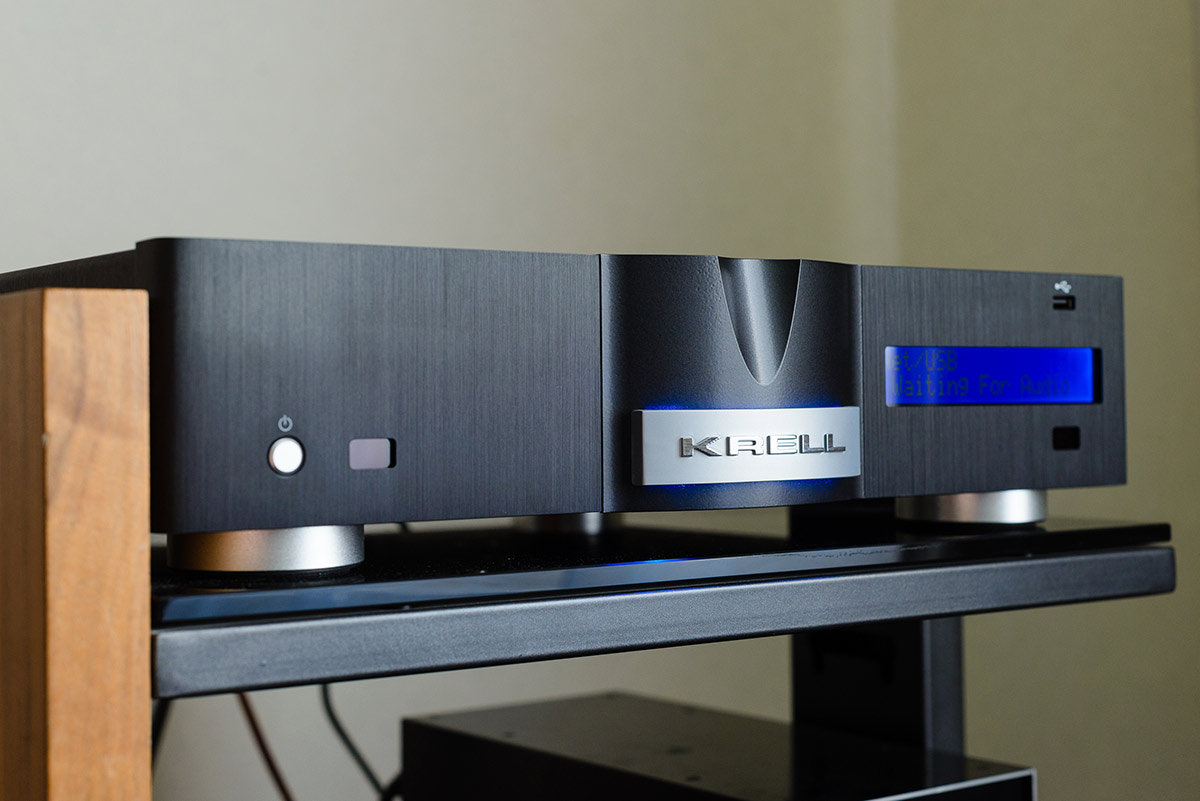 Today I have on the test just one of these devices - Krell Vanguard Universal DAC. And the key word in the name of this DAC is Universal, that is, "universal". And it really is one of the most universal devices that I have seen.
Judge for yourself - in addition to the mandatory coaxial and optical audio input, it also has two video inputs (HDMI connectors) and one video output, and most importantly, an Ethernet input for its built-in DLNA network player.
But that's not all, of course. There's a Bluetooth input for connecting your smartphone (so you can listen to streaming services like Deezer or Apple Music) and on the front panel you can find a USB input for a flash drive with music.
But that's not all! The device works with Spotify, Tidal, QoBuz services, supports Roon and has an MQA decoder on board. I hope I didn't miss anything, though I can't vouch for it at all.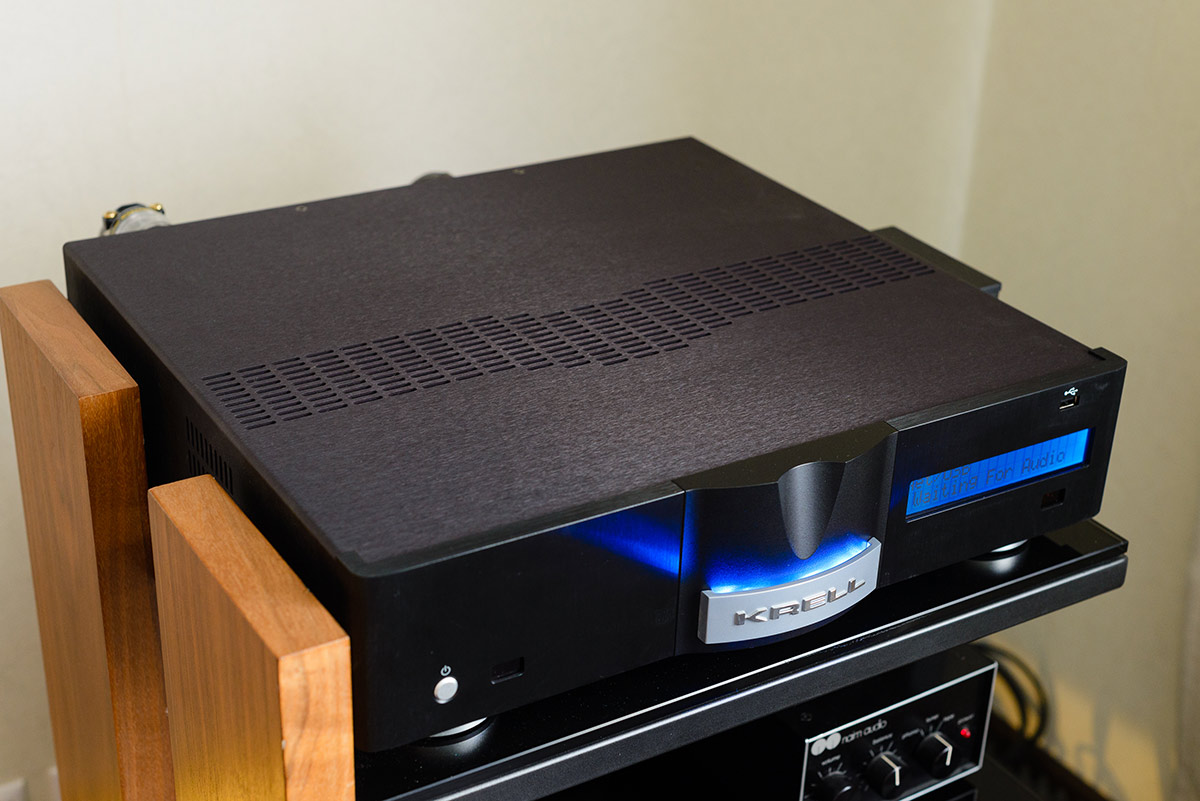 In addition, it is not only a universal player / DAC, it also has a mute preamplifier function, which in some cases allows you to do without other components of the path, for example, connecting it to the active speakers.
In any case, the set of features presented above hardly leaves much to be desired. And, yes, the sharpest eyes will notice that there is no digital input AES. It's simple: in the presence of an internal network module such a source can be sold and on the proceeds to buy more music. And here we are taken care of.
The design of the front panel is typical of Krell and very recognizable. In my opinion, the design is amateurish, especially the blue LED shading the silver logo pad and the LCD screen with blue backing. But the sound is certainly not affected.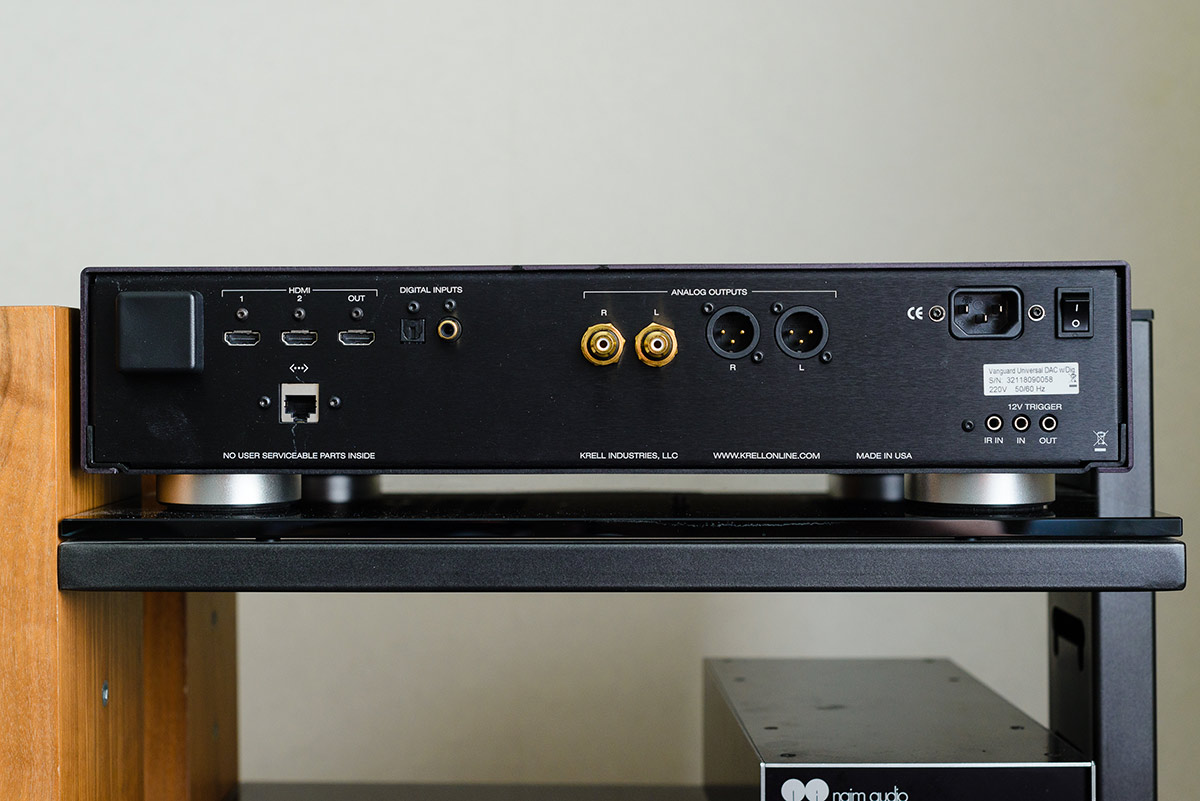 The ESS Sabre 9018S chip is used as the DAC, and the digital filters are made separately and stitched in an FPGA chip, which has long been a good tone for developers of expensive products, which includes this device, so those of you who expect to hear the characteristic shortcomings of the Sabre chip, will be a little "disappointed" in a good sense.
But it's time to get down to business. I've tried connecting my usual Tinycore source as well, and of course I used the built-in one. There was a slight difference in nuances, and in this final report I took the built-in one for the basic one. The main reason for that was the fact that it was the built-in one. The quality of it is such that you are unlikely to look for the good and pick up something else with a dubious effect, but with a real waste of extra money. If I had such a device, I would not be looking for the source.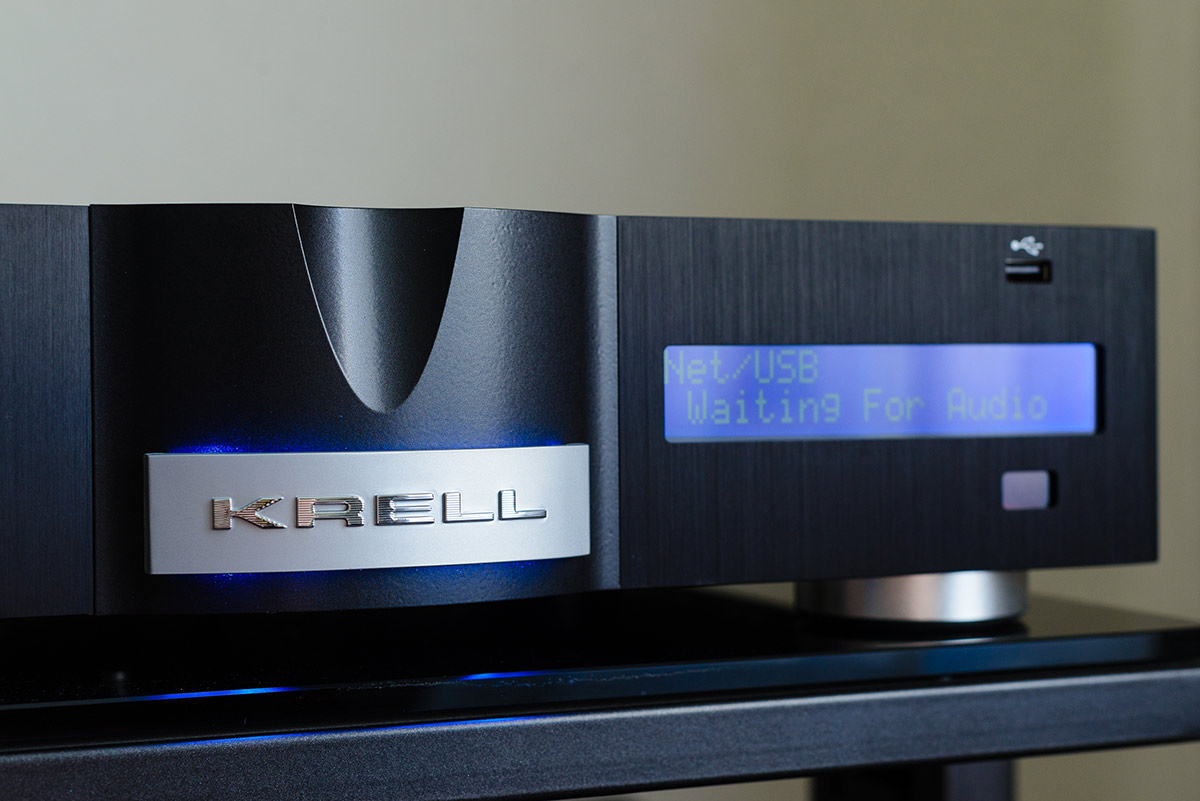 Once again, the device looks heavy and brutal, and subconsciously I expected this kind of presentation in the sound, everything turned out to be a bit wrong. The device appeared before me as this "meek giant". Its sound is light, soft, very melodic and melodic. I liked it immediately, and I would even say that it sounds "soulful", I apologize for such an informal term.
I read a review of a vintage amplifier a long time ago, and the author said that its sound was like the glitter of a chocolate-covered foil. I liked the comparison very much, it was lively and direct, of the kind that replaces thousands of words. Something similar, though maybe not in this sense, I saw here too. The sound of the device is fluid and plastic, but with good elaboration of fine details, and here you can immediately identify the inexpensive device. It focuses on the development of the melody in time, rather than on spectacular sounds. Its attacks are slightly softened, while it slightly accentuates the ood.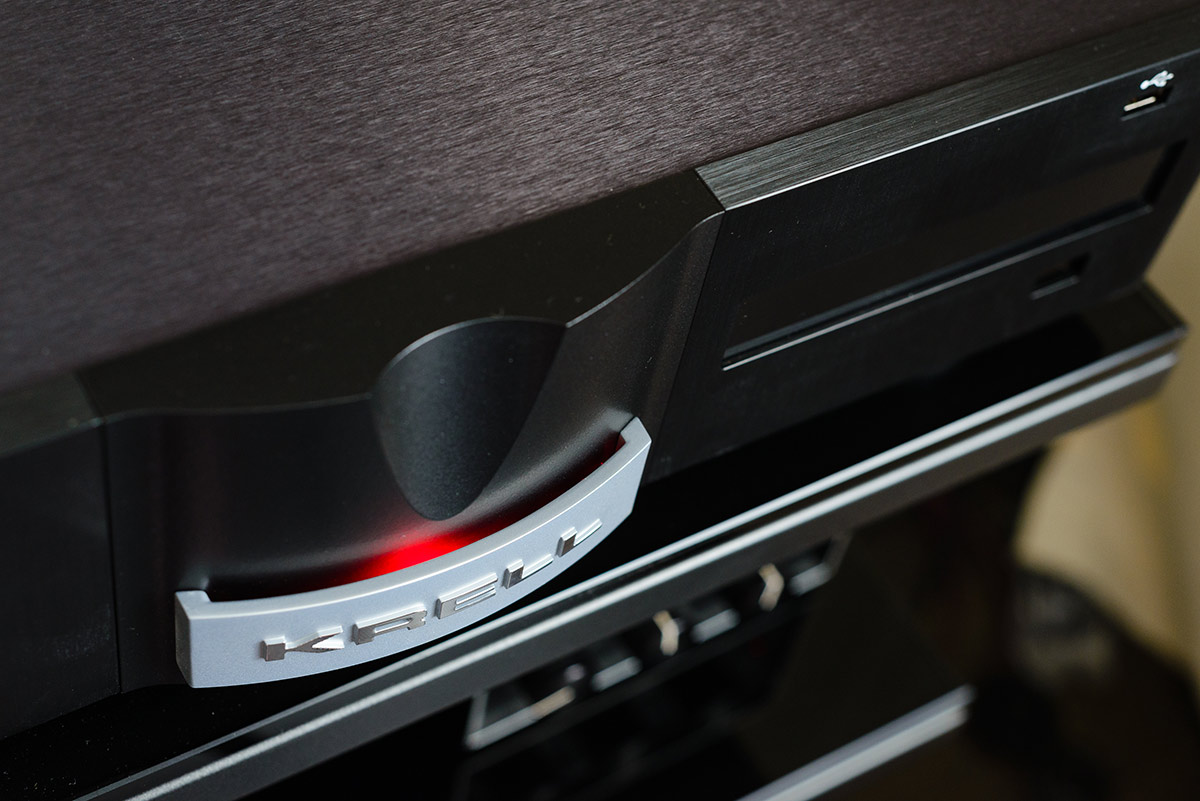 The space is very wide, the instruments are placed freely, and because of this, the instrument sounds easy, there is no mechanism, no coercion. In words, it is difficult to convey these features of the sound, its fusion of accents on the percussion lobes and melodic continuity sometimes creates the feeling that the music sway you on the waves.
It's an expensive device made with attention to detail, very "clean", honed, sounds are formed in a space with palpable boundaries, they are not vague, they are perfectly localized and do not mix with others, it has excellent pitch accuracy, very low noise threshold (black pause - this is about him, yes!), and in the end the device does the main thing - it creates a stable effect of presence, immerses in music, it is a talented interpreter, and certainly its interpretation is worthy of attention, and Vanguard Universal DAC deserves a detailed acquaintance.
Author of photo and text: Yuri Volobuyev
Compare Krell Vanguard Universal DAC sound with 12 other network players click here