I don't remember any Chinese company that impressed me with the sound. Well, no. There is one - OPPO Digital. I still use their top-of-the-line PM-1 magnetic-planar headphones. But that's a completely different story: the company has Chinese roots, while the AV division is located in the USA. But today we're talking about a real Chinese company whose production and development is in the Celestial Empire, and its name is Musician.
The company itself is very young, it was founded just a few months ago - in May 2020. But the team consists of enthusiastic engineers who have been in this business for over 20 years. The company has big plans - soon we expect balanced amplifiers for both home audio systems and headphones, balanced preamplifier, speakers and even headphones. They started with Musician PegasusR2R digital to analogue converter, which they sent me for review. Well, it's about time, I must say. I've just started building a compact system at home and I'm looking for a decent low-cost DAC.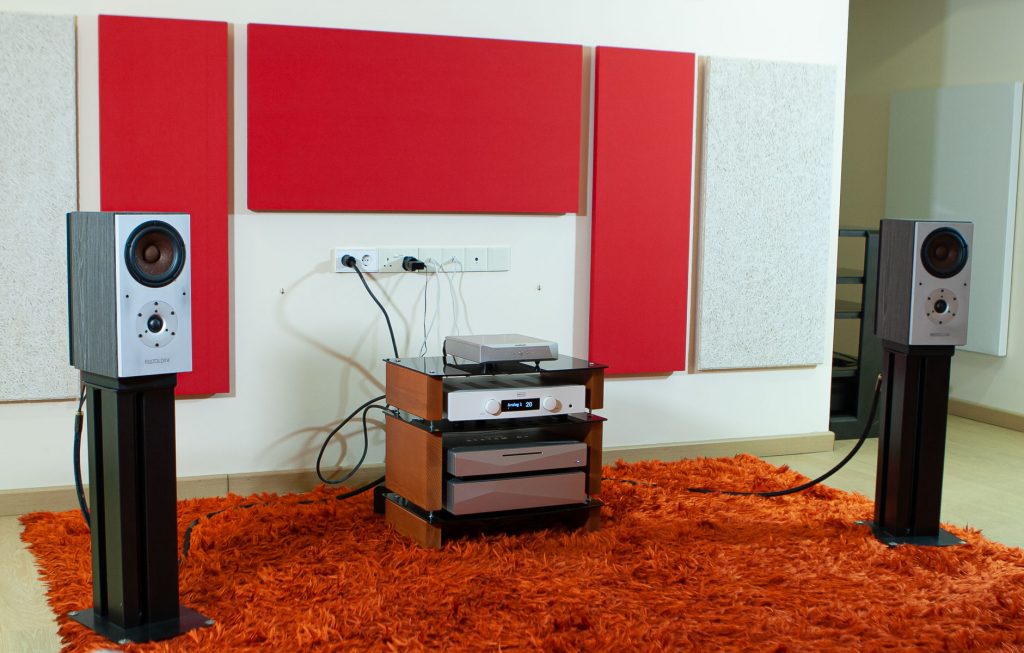 First, some technical information. Musician Pegasus DAC is built on its own system structure R2R + DSD, or to be more precise, a truly balanced scheme of 24-bit R2R matrix and 6-bit DSD with a 32-order FIR filter. The DAC has a low noise power supply, it understands DSD1024, PCM1536 formats at USB and i2S inputs. The proprietary USB input is built on the STM32F446 Advanced AMR Based MCU microcontroller with its own clump. In addition, it has all standard inputs: optical and coaxial digital inputs and AES-EBU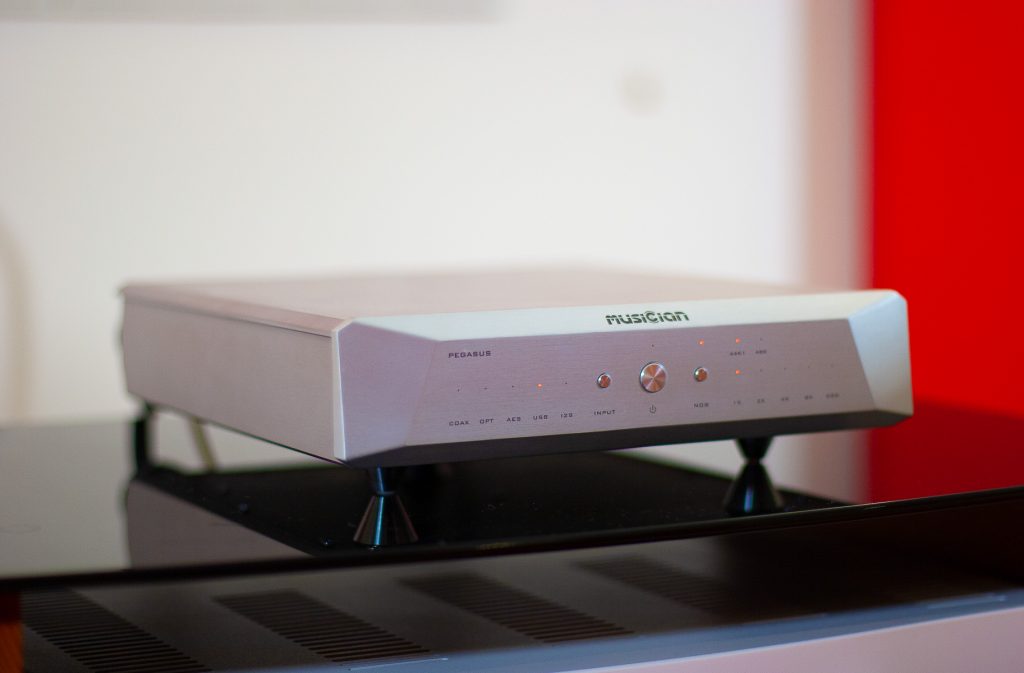 I do not use a preamplifier in my system, so I had to use all the DAC input connectors. I connected USB to MacBook from Audirvana to play music, coaxially connected Dune HD to watch movies, Xbox got the optical input. And now all devices can be easily switched with one button on the DAC. Too bad, but there' s no remote control available.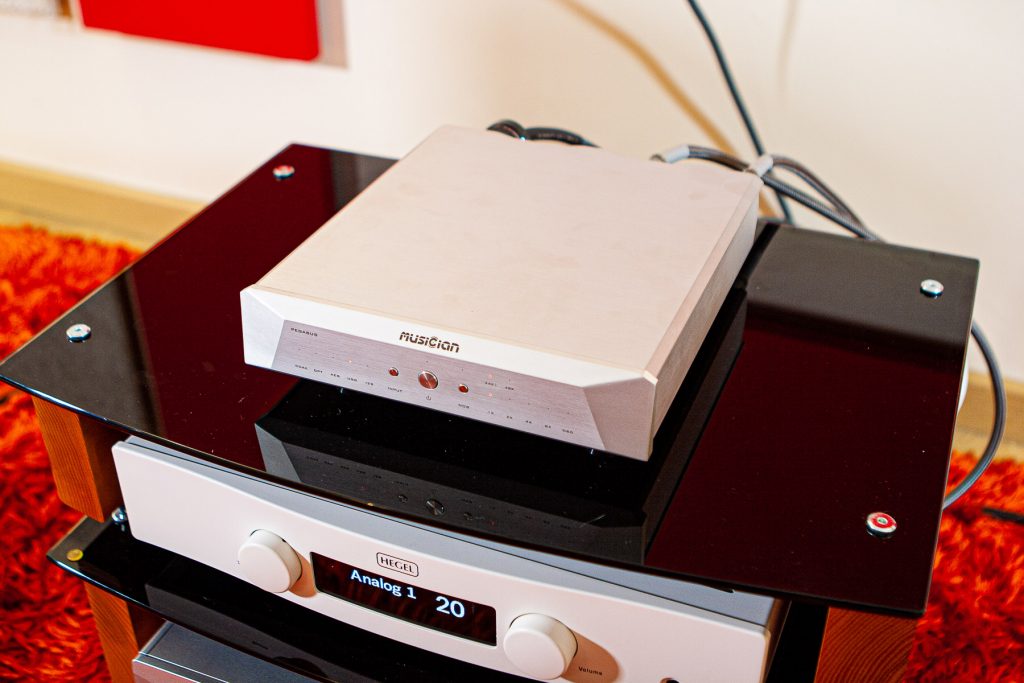 Another point I've had to take my breath away is the DAC size. It's half the size of a standard component, and that's the size of my power amplifier with the Felix Audio volume control that was designed by my friend Felix, a Russian developer and manufacturer of Hi-Fi components. The devices fit each other not only in size, but also in color and material - the front panel of the amplifier is made of thick aluminum, and it looks and feels the same as the entire DAC case. In general, they look harmoniously together. This tandem ends with my Reezoldini Jericho S4 speaker system. By the way, with the matching aluminium front panel, perfectly in alignment with the components.
Before I go into DAC sound analysis, I want to share why I have chosen the Reezoldini Jericho S4 loudspeakers. Apart from the fact that they are compact, and I just felt comfortable bringing them to Cyprus, where I've been living for several years, Jericho S4 is very transparent in sound. I still can't understand their signature, it is formed exclusively by other components of the system. These speakers, like litmus test paper, fundamentally change the sound with every new amplifier or DAC. On the one hand, it's an excellent tool for testing and selection, but with this approach it's very difficult to make a system play well. Also, as a shelf-mounted speaker, they don't have as much bass as you'd like them to have, and they really don't like sharp sound components. That's what Musician Pegasus sounds like the first time you turn it on. So, I even thought it was better to pack and send it back. It was impossible to listen. But I gave this DAC a chance and put it on a long warm-up. The amplifier was running at minimum volume, so I hadn't gotten used to the DAC.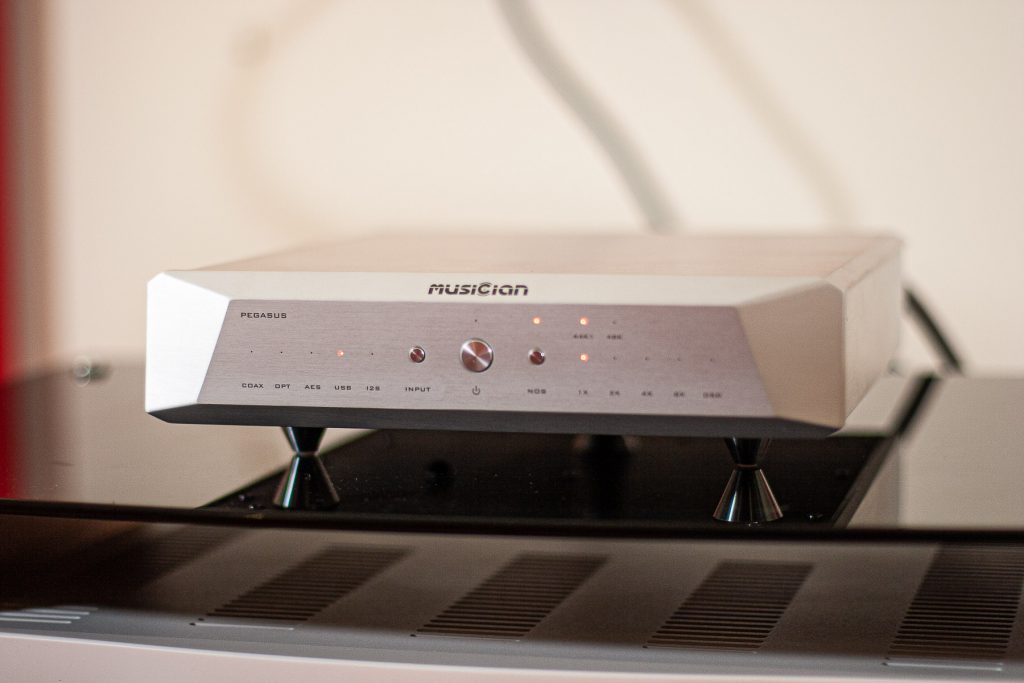 A week later, I went back to auditioning. All the sharpness and artificiality at the highs went away, and now I could listen to music. I can tell you right away that the DAC has a very high resolution. It plays every instrument with good detail and clarity. The sound is bright, clear, brilliant and vibrant. Live instruments, orchestras with large and small cast played perfectly. The vocals are so readable that we started watching movies at low volume in English, perfectly distinguishing each word spoken. If you've tried watching movies or TV series in the original, you realize how important clarity is. And that's one of the main features of this DAC. What wasn't enough was bass, but it was more my shelves' fault than the DAC's, and I had a system in a room that was more than 40 metres in size, with ceramic tiles on the floor and windows occupying half the wall, stretching from floor to ceiling. So for the correct assessment, I took the whole system to a friend of mine who has a dedicated, prepared listening room. This is where the photos of the system and the DAC were taken. Instead of MacBook this time, we connected the Innuos Statement source. The sound was even more detailed, but the bass was still low - the light character of the DAC was apparent in all its glory.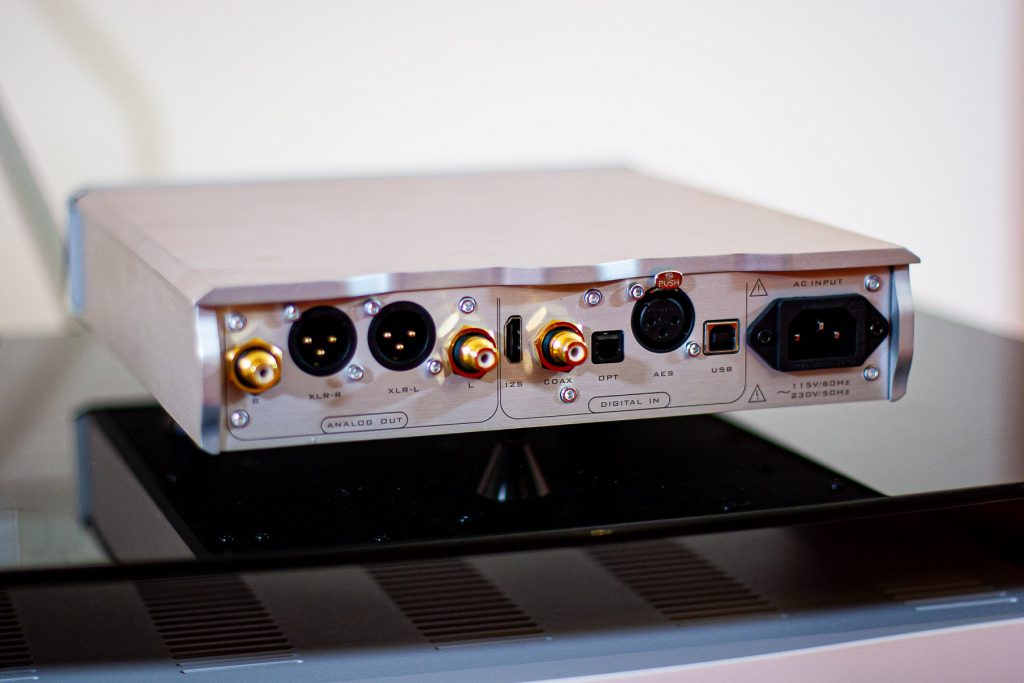 This could have been the end of the review, but it was at this moment that I met one of the forum participants who also used to live in Cyprus. His system consists of Moon amplifiers, Mark Levinson preamplifier, and most importantly, Dynaudio C4 speakers, with additional bass support from a REL subwoofer. And it's in this system that Musician Pegasus opened up to its full potential. The viscous Dynaudio sound received the clarity and intelligibility that this R2R DAC provides. Before that, the sounding (again, due to the acoustics of the living room) bass gathered in a bit of clarity. Of course, a system at this level requires a proper DAC that delivers High-End sound with long fading lengths, but in these conditions, and especially given the cost, the Pegasus was already close to perfect.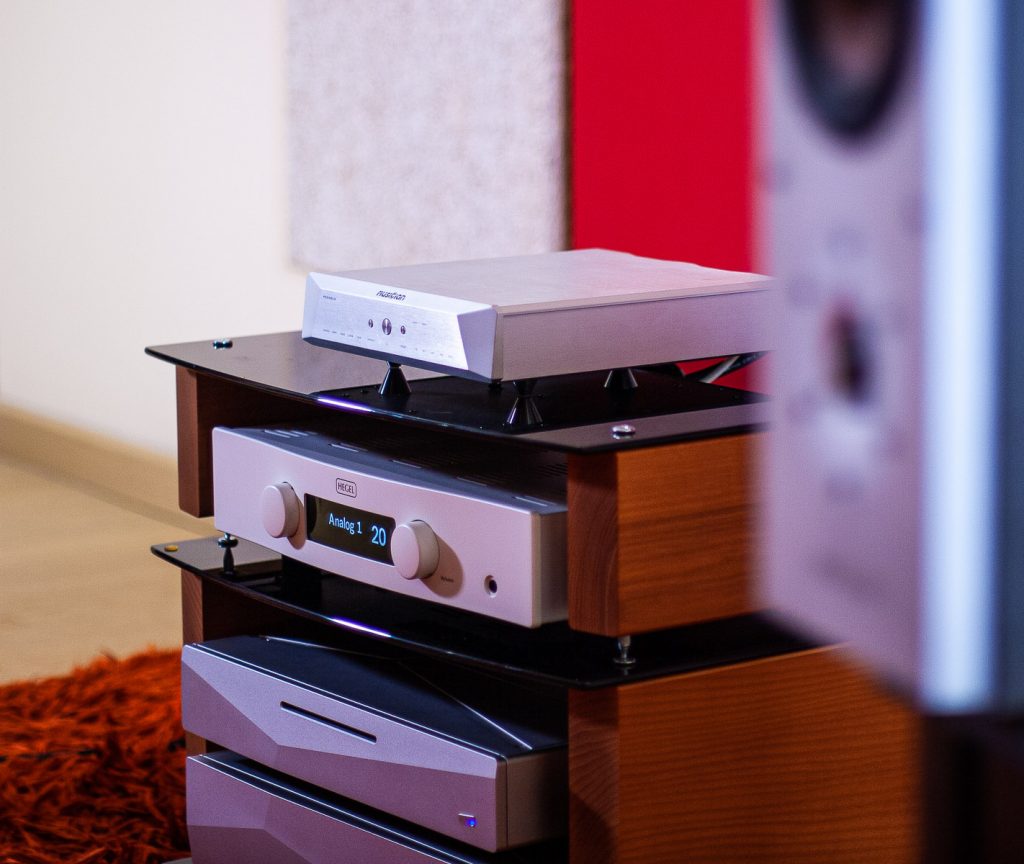 If your system lacks clarity and detail, and you don't have a problem with the amount of bass, then Musician Pegasus can be a great solution. And for quality hi-fi component it's also very inexpensive.
Price: 1099$
Information: www.musician-audio.com
Where to buy (worldwide) aoshidaaudio.com
Where to buy (Russia) aliexpress.ru
The author of the review: Oleg Mazur