Acoustic Energy was founded in 1987 in West London, and the company's first product was the legendary AE 1 loudspeaker. Phil Johnson, the creator of these near-field monitors, aimed to "improve sound quality by increasing resolution (or detail), because good music cannot be played on bad speakers. The AE 1 set new industry standards for the sound quality of compact systems and defined the company's ideals to this day.
In the mid 90's Acoustic Energy entered into partnership with an overseas manufacturer, which allowed the brand to expand its presence in the global market with a wider range of products. In 2017, Acoustic Energy, celebrating its 30th anniversary, once again became a fully British company.
The first version of the shelves AE 100 was produced in the distant 90's. A few years ago, Acoustic Energy returned to the idea of reincarnation of its most commercially successful series 100. Timed to coincide with its reissue for the 30th anniversary of the company.
Model AE 100 - A well-designed shelf-type loudspeaker with two speakers. It's an inexpensive model, so it's covered in nut vinyl imitating walnut veneer. However, there are also white and black options.
And while a lot of cone materials have been invented over the years, many still believe that the best sound is only with paper drivers. These are the kind of mid-bass drivers that were installed in the AE100. The engineers succeeded in achieving the neutral sound of the AE 100, and many potential owners will appreciate this.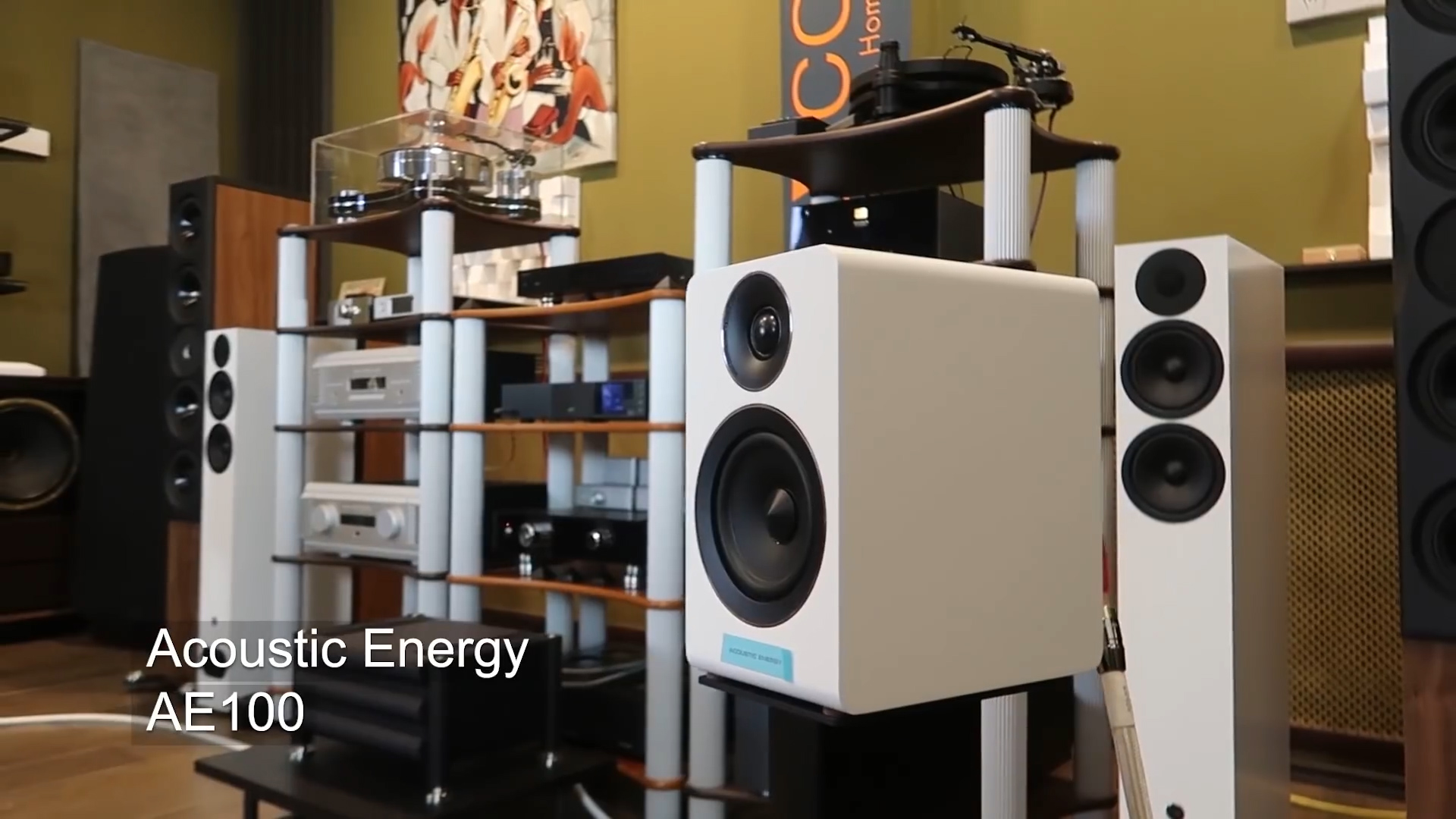 The 25mm tweeter is a textile, dome type tweeter, and of course, no one is surprised by this. 2 factors make it unusual: an additional cone to improve sound dispersion and masterfully tuned synchronization with the bass/midrange section to build the most convincing scene in front of the listener. By the way, the 110mm mid-bass speaker also has a shallow mouthpiece.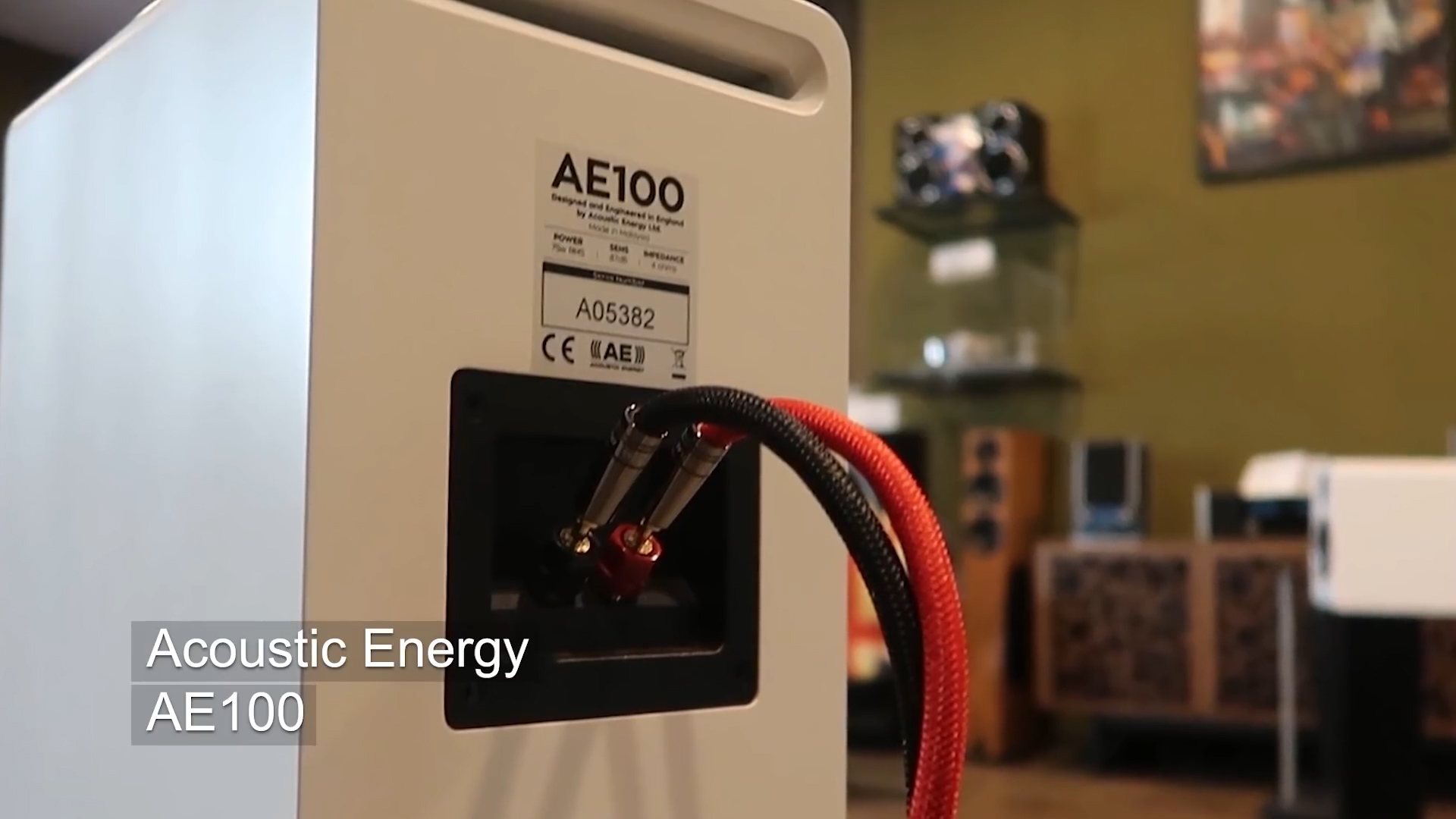 The columns, although not very capricious to the system, still require good reinforcement. Another nuance is the location. They can be placed on a shelf, but if you install the AE 100 on separate racks at a distance of 2-2.5 meters from each other, the scene will play with new colors.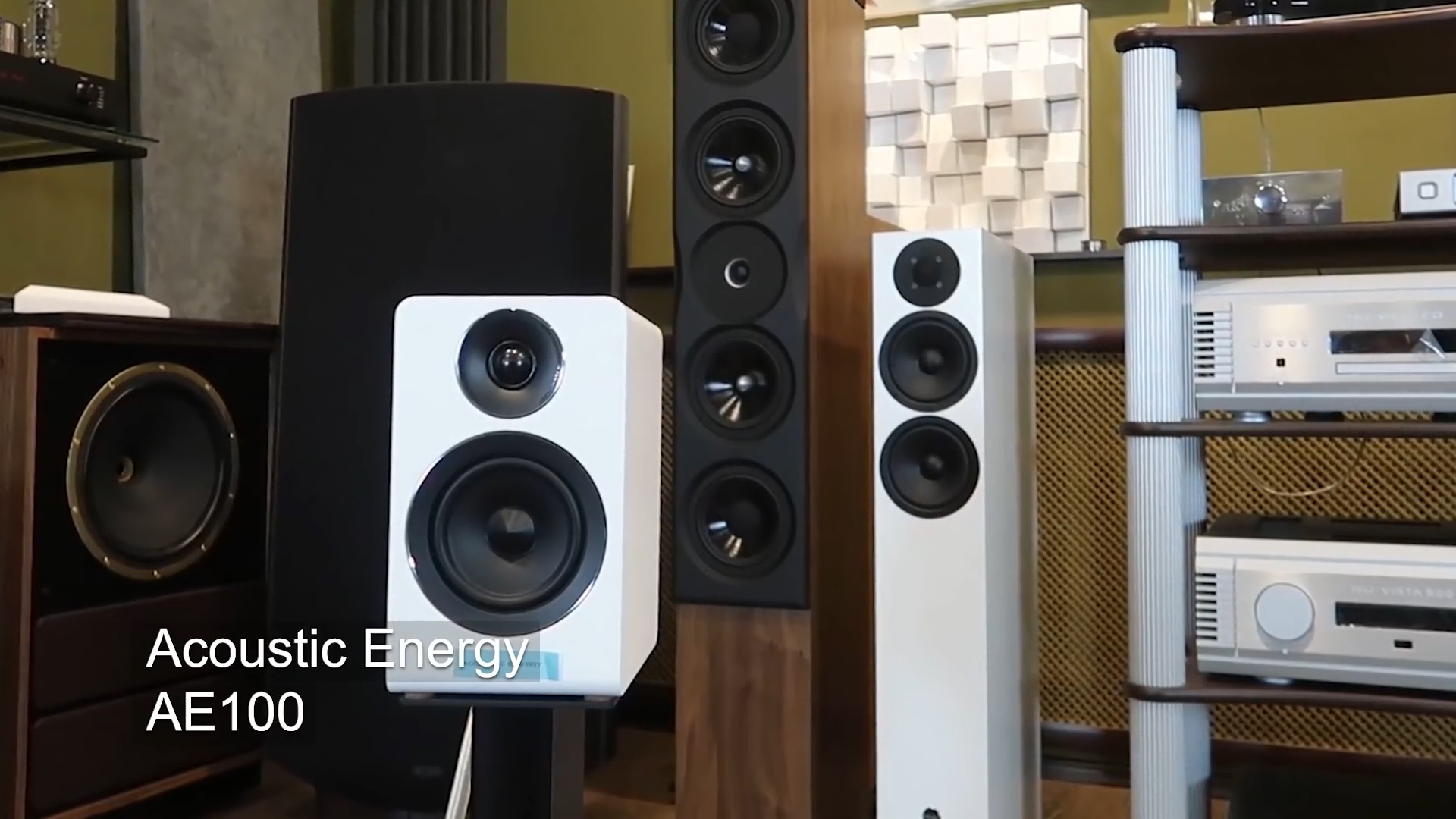 Heavy electronic music to the shelves is also in the teeth, and the reserve remains for loud bursts. In general, according to the company's engineers, the speakers were designed to create high sound pressure, ie can play loud. Affordable, beautiful with a pleasant sound, is not it fantastic?
Watching video and listening to recording.