Hi-Fi headphones are capable of delivering maximum sound quality when connected to an appropriate level of amplifier. Therefore, audio equipment manufacturers are actively designing such devices. The Pro-Ject brand has not been left aside. The Austrian company, operating since 1985, is famous for its vinyl players. However, in the catalog of the brand you can find other types of devices. One of the brightest representatives of the Austrian brand's equipment was the headphone amplifier Pro-Ject Head Box DS2 B.
How can this model attract music lovers?
The Pro-Ject Head Box amplifier DS2 B is capable of efficiently rocking any type of headphones, including planar-magnetic ones, requiring maximum power. It easily delivers 550 mW per channel at 33 ohms, enough for the tightest headphones. The model allows you to set the desired of 3 output current settings, and select one of 4 gain settings. This allows you to connect any high-end headphones with standard impedance from 8 to 600 ohms and fully exploit their capabilities.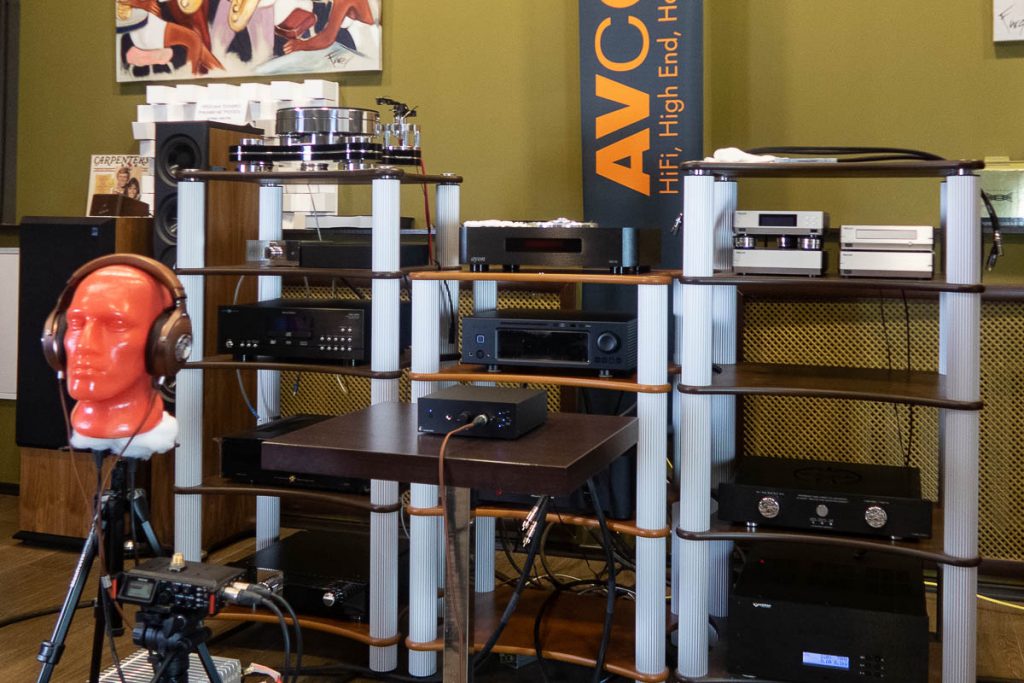 The device has a fully balanced audiophile design "double mono". This makes the signals in both channels independent and excludes any influence on each other. The result is purest sound. In addition, an integrated phase inverter converts the unbalanced signal at the input into a balanced signal.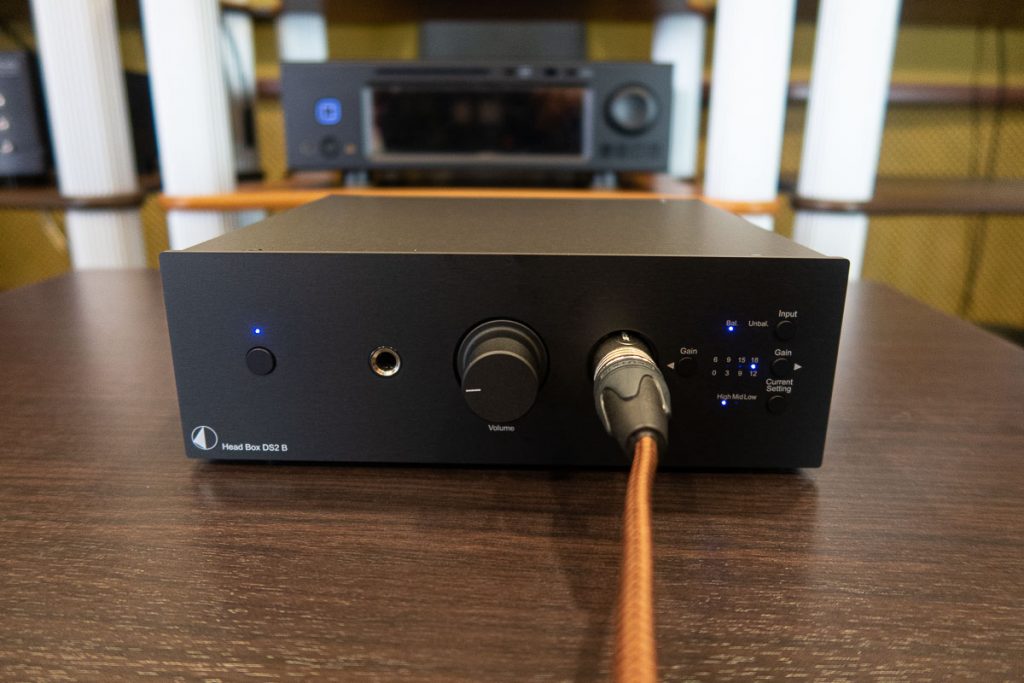 High sound quality without the tiniest noise and interference is ensured by two chips TPA 61 20 A2 from Texas Instruments, which has an increased bandwidth and dynamic range up to 128 dB.
To connect headphones, the front panel of the Head Box DS2 B has a pair of RCA connectors and a pair of XLR balance connectors. Both outputs can be used simultaneously to listen to music. The balanced output ensures optimal sound quality and clarity.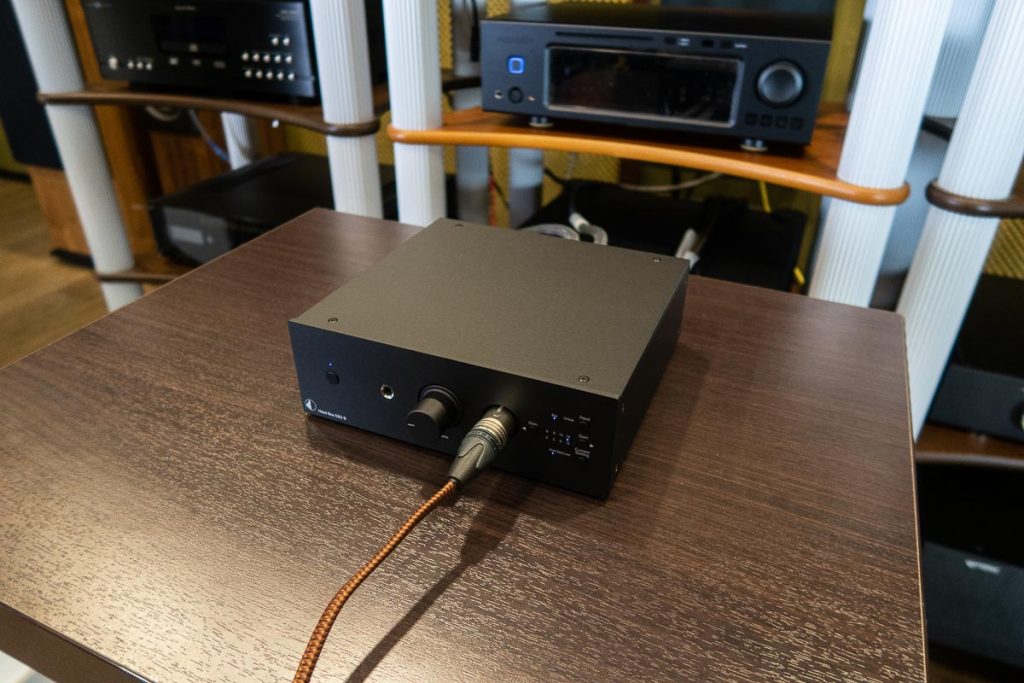 The Pro-Ject Headphone Amplifier Box DS2 B is designed in a compact aluminium alloy housing. It looks very nice and stylish. Also available with natural wood side pads, which give the device extra chic.
The front panel of the amplifier has an on/off button, a balanced and unbalanced headphone output, and a selector button for selecting between them. There are also: gain mode selection buttons for the balanced and unbalanced outputs, a current setting button on the output and a corresponding indication. Thus, everything you need to control the device is at hand. The user can enjoy excellent sound without being distracted by anything.