Headphone amplifier Musatoff HA-8 was designed as a development of quite popular model Musatoff HA-5SE.  Like the HA-5SE the new amplifier is made following very interesting design with double single-stroke stage. In order to improve the performance of the two-stroke stage, the independent control of the upper and lower half-wave was used, which made possible to convert the operation of each arm into a single-stroke and to improve overall sound quality of the amplifier.
The second important aspect is that in this amplifier, the power supply was taken external. The electricity network is very dirty in some places, and therefore, interference has entered the signal from the transformer inside the housing. In the new model this is not the case because the power supply is made separately as an adapter. The power supply itself is non-standard, custom-designed and constructed for reduced induction and reduced capacity special for sound applications. The same power supplies are used in measuring instruments for low signals.
The amplifier has an updated design with a large volume knob for convenience. The case has been slightly insulated - just to make it sit better on the table.
Another feature of the amplifier is that it operates without restriction in the lower frequencies, i.e., from 0 Hz. Thus, the bass quality has been significantly improved.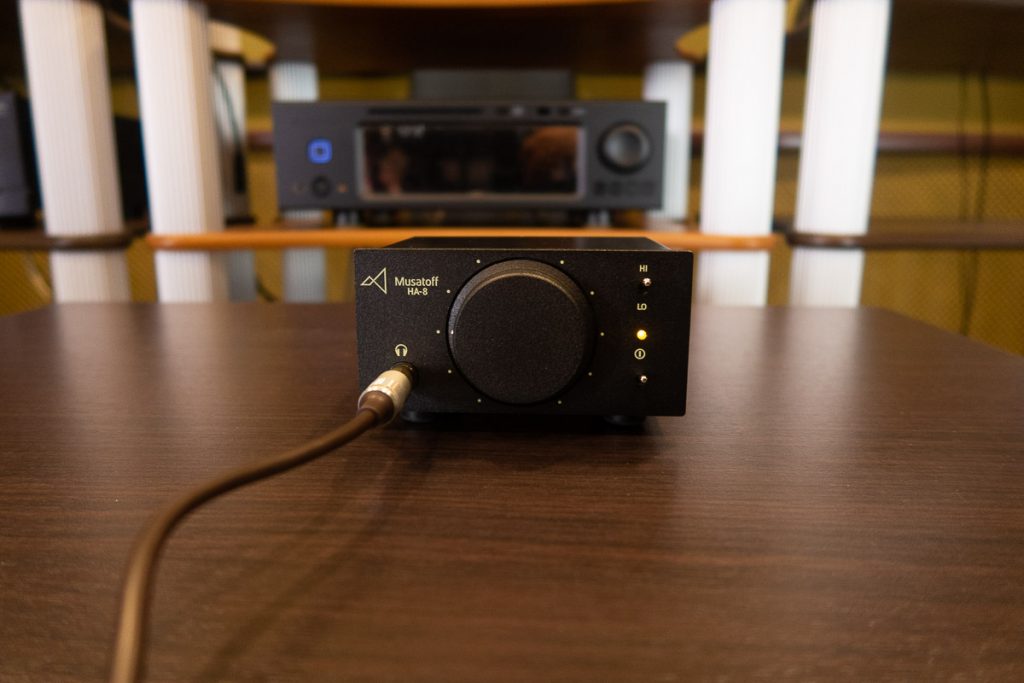 The output impedance of the amplifier is low, only 1.2 ohms, and is frequency independent. This resistance is stable over the entire sound range. This ensures smooth tonal balance and no additional effects when switching between different types of headphones.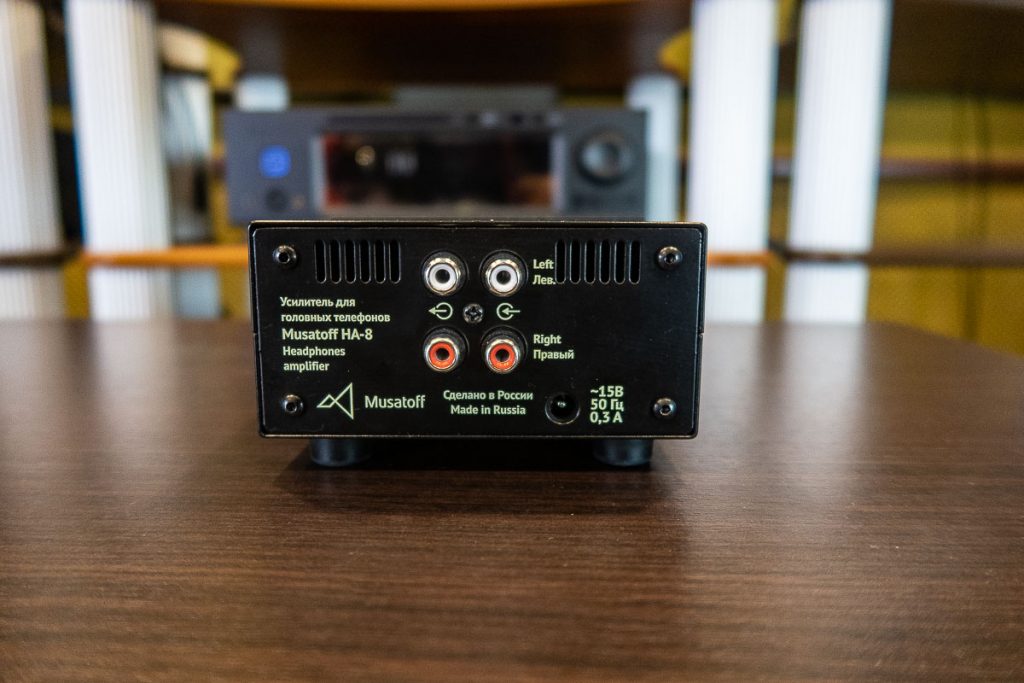 HA-8 can work with headphones from 8.5 to 600 ohms. And, while the amplifier has been designed to operate over a range of 30 to 100 ohms, it also works well with headphones with a sensitivity of 600 ohms. For tighter headphones, a different model is required that can give you more power.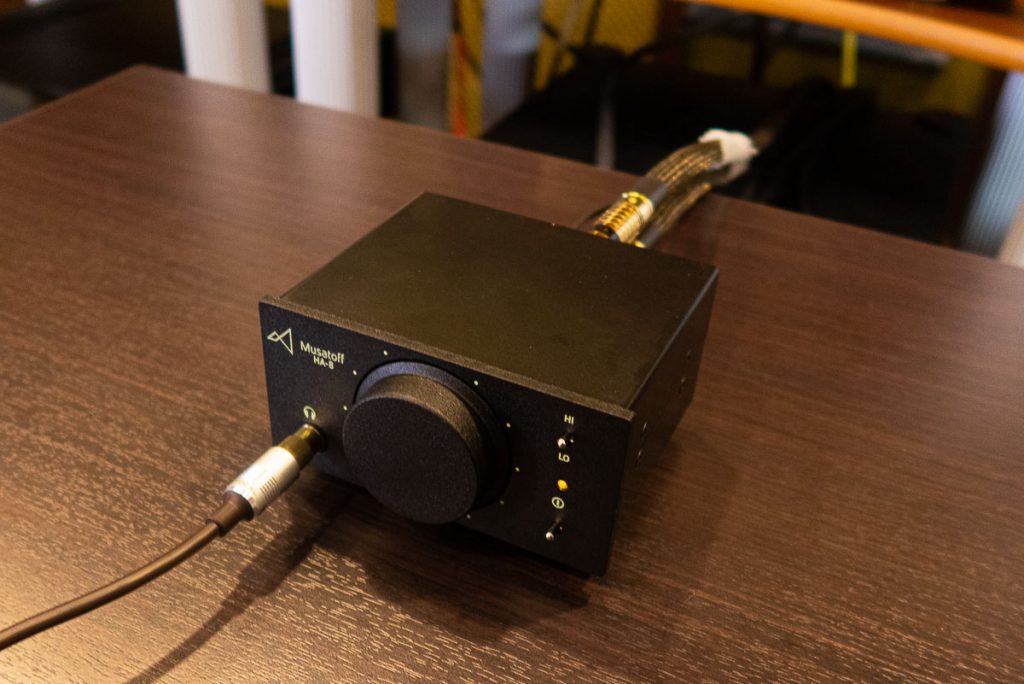 The amplifier has two volume levels, 0 dB and 18.5 dB, allowing more flexibility in matching its performance with both low impedance and high impedance headphones. They are labeled Low and Hi on the case, meaning both low and high impedance and low and high gain. Changing between amplification types is controlled by a toggle switch on the front panel of the amplifier.