You need to be logged in to see additionnal information and be able to contact the advertiser!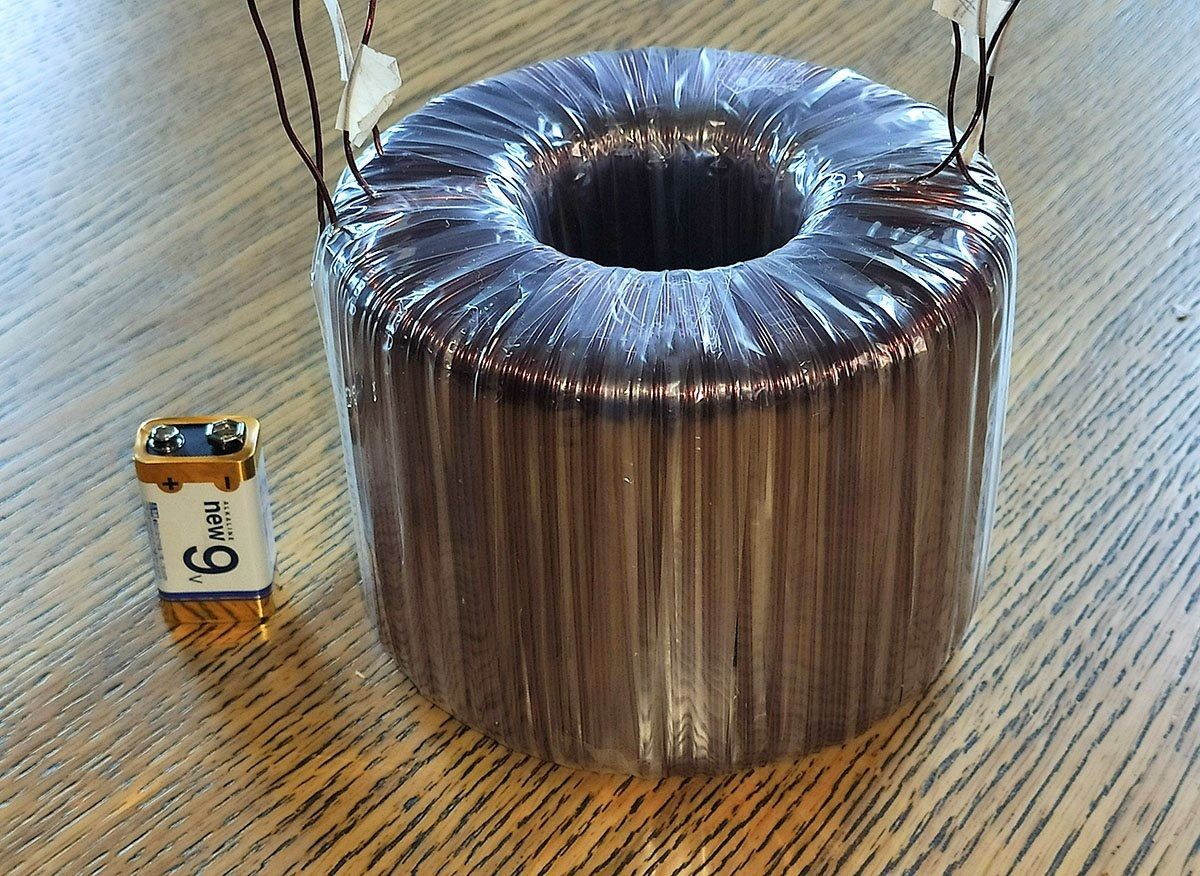 Advertiser

Type of Advert

FOR SALE

Item Condition

10/10 NEW

Time Left

4 months and 16 days -

Quantity 1
0 Questions
0 Reviews
441 views
Description
Трансформатор тороидальный 230-100 вольт с отводами от середин первичной и вторичной обмоток.
Сетевая обмотка 115+115=230 вольт и вторичная обмотка на 50+50=100 Вольт.
Сечение магнитопровода 32 квадрата, сталь 3407.
Размеры сердечника :
наружный диаметр 135 мм
внутренний диаметр 68 мм
высота 95 мм. 
Вес трансформатора -восемь с копейками кг.
Ток ХХ=40 мА. 
Индукция 1,0 Тл.
Первички - диаметр провода 1,25 мм, 
вторички диаметр провода 1,45 мм.
Все обмотки намотаны одним проводом от начала до конца без спаек, параллельных соединений и пр. неоднородностей.
Нет скрытого витка, т.е. половины первичек и вторичек намотаны с изменением направления раскладки на противоположное, сколько по часовой стрелке, столько и против..
Все слои поверх разделены электроизоляционной полиэстерной трансформаторной лентой для 
уменьшения емкости и улучшения изоляции. 
пс если нужен трансформатор аналогичного назначения на стали лучшего качества и с меньшим током ХХ, см другие мои объявления.
---
Other adverts from Михаил К.
---
Other adverts from электронные-компоненты
---
---